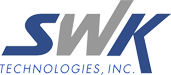 SWK Technologies, Inc. is highly regarded among their peers and has a great reputation for delivering excellent solutions and customer service. This is an extremely valuable addition to our network.." said Adrian Montgomery, President of ERP VAR.
Dana Point, CA (PRWEB) November 08, 2012
ERPVAR.com, an ERP consultant network comprised of Sage Software, Microsoft Dynamics, Epicor, NETSUITE, Intacct and Intuit value-added-resellers (VARs), announced today the formation of a partnership with SWK Technologies, Inc. (SWK). SWK Technologies, Inc. is a Sage Software Authorized Business Partner, Sage Certified Gold Development Partner, Sage ERP X3 Certified Partner and a Sage Authorized Training Center. With over 20 years serving clients accounting and technology requirements, SWK Technologies Inc. has a strong reputation of delivering outstanding service and support. SWK Technologies, Inc. is a excellent addition to the ERP VAR, ERP consultant directory.
ERP VAR will be working with SWK Technologies, Inc. a Sage Extended Solutions Preferred Development partner to promote their solutions for Sage partners and clients launching a series of webcasts. SWK Technologies, Inc. develops and supports many popular extended solutions that enhance the functionality of Sage products. Many Sage partners and clients look to SWK Technologies Inc. to offer their EDI solutions including MAPADOC EDI, Point of Sale, Multi Bin, Timekeeper, and Time & Billing which are among SWK Technologies, Inc. product offerings. In addition to promoting their solutions, SWK Technologies Inc. will be contributing guest blogs to the ERP VAR website. SWK Technologies, Inc. will be covering the ERP VAR partner locator for Sage 100 ERP, Sage 500 ERP and Sage ERP X3 in several locations around the country including their New Jersey, New York City, Buffalo, Syracuse, and Chicago offices. Further expansion of coverage is expected in January 2013.
About ERP VAR:
Established in 2012 and headquartered in Orange County, CA, ERP VAR represents the collective expertise of Sage 50 (formerly Peachtree), Sage 100 ERP (formerly MAS90 and MAS 200), Sage 500 ERP (formerly MAS 500), Sage ERP X3, Epicor, Microsoft Dynamics GP, NETSUITE, and QuickBooks Enterprise third party developers combined with the expertise of local implementation ERP consultants. These local ERP consultants provide end users with a thorough needs analysis to determine which ERP software functionality is required to address their unique needs. If a business process assessment is required the local channel partner is enlisted to provide a comprehensive examination with end user company departments to insure the correct ERP software is selected implemented and the staff is properly trained. For more information please visit http://erpvar.com.
About SWK Technologies, Inc.
SWK Technologies, Inc. is an IT consulting company providing strategies and solutions to meet its clients' information and business management needs. The company has offices in Livingston, NJ - New York City Metro Area - Syracuse, NY - Buffalo, NY - Chicago, IL - Minneapolis, MN and Ann Arbor, MI. NY. As a Sage Software Authorized Partner, Sage Gold Development Partner, and Authorized Training Center, SWK Technologies offers best of breed solutions for accounting and business management, human resources and payroll, customer relationship management (CRM), job management, and warehouse management. Specializing in collaborative commerce--the communication and cooperation between suppliers and customers, SWK Technologies has developed a robust EDI solution that integrates seamlessly with the business management solutions it sells and supports. MAPADOC EDI (http://www.mapadoc.com) is used successfully by companies in dozens of industries trading with hundreds of different trading partners. For more information visit http://www.swktech.com or call them at (877) 979-5462.