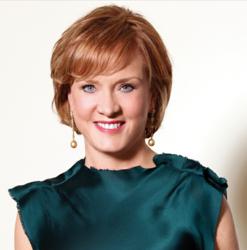 ORANGE, Calif. (PRWEB) November 07, 2012
Chapman University's Leatherby Center for Entrepreneurship will host its third annual Entrepreneur of the Year Award Dinner honoring Katherine "Kay" Napier, CEO of Arbonne International. The dinner will take place Feb. 27, 2013, in Chapman University's Sandhu Conference Center. Kay Napier has served as the chief executive officer of Arbonne International ─ a privately held skin care and cosmetics company ─ since August 2009.
"We are delighted to honor Kay Napier as Chapman's 2012 Entrepreneur of the Year," said Richard Sudek, Ph.D., director of the Leatherby Center for Entrepreneurship and Ethics at Chapman University. "Napier's dedication to growing people and transforming the employees and consultants of Arbonne is a lesson in leadership. Her ability to transform a company from bankruptcy to the success of Arbonne today is why we chose to recognize her as Chapman Entrepreneur of the Year."
Ms. Napier has a history of both corporate and entrepreneurial experience. From July 2002 to March 2006, she served as senior vice president of marketing at McDonald's Corporation, a leading global foodservice retailer. Before joining McDonald's, Ms. Napier held a variety of positions with Procter & Gamble, a manufacturer and distributor of a broad range of consumer products, where during a 23-year career she rose from assistant brand manager to vice president and general manager of the company's North American pharmaceutical business and the corporate women's health platform.
Ms. Napier currently serves on the board of directors of Hill Rom Holdings, Inc., a worldwide manufacturer and provider of medical technologies and related services for the health care industry. She also serves on the board of directors of Exact Sciences, a molecular diagnostics company.
"It is quite an honor to be recognized by Chapman University with such a tremendous award. I am proud to say that I am inspired every day by the leadership, passion and talent of our Arbonne Independent Consultants and employees. This award is truly symbolic of what we can accomplish together, as a dedicated and united team," said Ms. Napier.
"This award is designed to acknowledge those who build great companies," continued Dr. Sudek who is also chairman emeritus, Tech Coast Angels. "The Chapman Entrepreneur of the Year encapsulates the dreams, hard work, bold vision, passion and the persistence required to build a market leader."
This is Chapman's third annual Entrepreneur of the Year award. Past recipients include William Wang, founder and CEO of Vizio; and Richard Woolcott, chairman and CEO of Volcom.
For more information about the dinner, please visit http://www.chapman.edu/launch. For more information about Kay Napier and Arbonne, please visit arbonne.com.
About the Ralph W. Leatherby Center for Entrepreneurship and Ethics
Established in 1995, Chapman University's Leatherby Center offers one of the nation's most respected programs for entrepreneurial young men and women. The center aims to prepare and inspire principled, dynamic entrepreneurs whose ideas improve lives and solve important problems. Through innovative courses and real-world leadership, the center provides students with access to a range of resources, including professional mentoring, entrepreneurial internships, a multi-university network, community resources, events, speakers, research, professional groups, competitions and boot camps. Ranked as the #13 Undergraduate Entrepreneurship Program by Business Week, the Leatherby Center is unique in its approach to connecting students with inventors, investors and real-world entrepreneurs.
About Chapman University
Consistently ranked among the top universities in the West, Chapman University provides a uniquely personalized and interdisciplinary educational experience to highly qualified students. Our programs encourage innovation, creativity and collaboration, and focus on developing global citizen-leaders who are distinctively prepared to improve their community and their world. Visit us at http://www.chapman.edu.
Follow us on Facebook at: Chapman University Facebook
On Twitter at: @ChapmanU
On YouTube at: Chapman University YouTube Channel
###