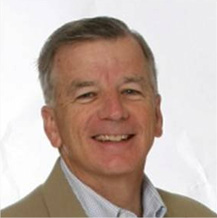 Orlando, FL (PRWEB) November 07, 2012
The Cloud Security Alliance (CSA) today announced the recipients of its first Ron Knode Service Award, a new annual award sponsored by the CSA recognizing excellence in volunteerism for six honorees from the Americas, Asia-Pacific and EMEA regions. The honorees were selected by the CSA Executive Team and chosen based on their valuable contributions towards fulfilling the CSA's mission of promoting best practices for providing security assurance within Cloud Computing. The year's recipients will be honored at the CSA Congress in Orlando and selected CSA regional events.
Ron Knode was an information security expert and member of the Cloud Security Alliance family, who passed away on May 31, 2012. An innovative thinker and author of the CSA Cloud Trust Protocol, Ron was a cherished member of CSA, with endless energy and humor to guide his volunteer contributions. In Ron's memory, the Cloud Security Alliance established the Ron Knode Service Award, which will be awarded to CSA members on an annual basis. This year's recipients reflect Ron's passion for volunteerism and embody the spirit for which this award was established. They include:

Kevin Fielder, CSA EMEA: Fielder is a Senior Systems Analyst with Canada Life where he is responsible for all aspects of architecture from understanding requirements through design to supporting implementation on multiple large, multi site projects. Among other contributions, Fielder has been instrumental in co-chairing the Security as a Service (SecaaS) Working Group.
Bernd Jaeger, CSA EMEA: Jaeger is the Practice Leader Security, Risk and Compliance at Colt Technology Services in Germany. Bernd is a co-chair on the Telecom Working Group and also serves on the steering committee of the SecaaS Working Group.
Ryan Ko, CSA APAC: Ko is a lead researcher in HP Labs' Cloud and Security Lab, and founder/ co-chair of the Cloud Security Alliance Cloud Data Governance Working Group. He also serves on the Board of Directors of Cloud Security Alliance Singapore chapter as Director of Research.
David Lingenfelter, CSA Americas: Lingenfelter currently serves as the Information Security Officer for Fiberlink Communications. David has been an active CSA member and is currently a co-chair for the CSA Mobile Working Group.
Henry St. Andre, CSA Americas: St. Andre is the Trust Office Director for inContact and has more than 25 years experience working in telecommunication network design and operations. For CSA, St. Andrew has been a key contributor to the Subject Matter Expert Advisory Council and is co-chair of the SLA Working Group.
Richard Zhao, CSA APAC: Zhao currently serves as Chief Strategy Officer for NSFocus and is also a founder and board director for the Greater China Regional Coordinating Body.. Richard's research interests include information security metrics, cloud computing and security, and security compliance.
"All of us at the Cloud Security Alliance were deeply saddened to learn about the passing of Ron Knode earlier this year. Everyone who had the privilege to work with Ron benefited from the experience and he was instrumental in driving several key initiatives on behalf of the CSA," said Jim Reavis, co-founder and executive director of the CSA. "The six individuals who have been selected for this award embody the spirit of Ron's commitment to volunteerism. I know Ron would be proud of these individuals and their efforts to promote secure cloud computing across the globe."
About the Cloud Security Alliance
The Cloud Security Alliance is a not-for-profit organization with a mission to promote the use of best practices for providing security assurance within Cloud Computing, and to provide education on the uses of Cloud Computing to help secure all other forms of computing. The Cloud Security Alliance is led by a broad coalition of industry practitioners, corporations, associations and other key stakeholders. For further information, visit us at http://www.cloudsecurityalliance.org, and follow us on Twitter @cloudsa.