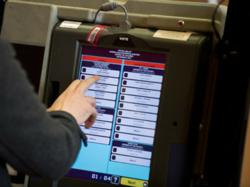 According to the report, the errors were primarily on the new voting machines and email voting scheme.
Washington, DC (PRWEB) November 07, 2012
The 2012 presidential election was over. And after months of campaigning and convincing the voters to give him another four years, President Obama finally got it. However, the election that gave him the seat did not turn out smoothly as reported by informationweek.com. It was marred with voting tech glitches and Green Bean Buddy shared a number of them with its readers.
According to the report, the errors were primarily on the new voting machines and email voting scheme. And needless to say it caused some embarrassment and headaches to the election officers said Green Bean Buddy.
One of the election day tech glitches that the said report related was the error in a voting machine in Perry County, Pennsylvania. The site stated that the machine counted a point for Romney despite the voter pressing the space next to Obama's name. It added that a video was even posted in Youtube to show the hitch.
Apart from that, the report said that the new email voting scheme also caused problems as voters did not know where to send their votes. Further, it related that some of the receiving addresses rejected emails because of overflowing inboxes.
Here's a part of the post Voting Tech Glitches Bring Election Day Problems by GreenBeanBuddy.com.
"After months of grueling campaigns, the election 2012 is finally over. And as the results revealed, President Obama got the four more years he asked from the voters. However, the national event that just took place was far from flawless. And a big part of that is basically because of the new voting tech.
During the election day, several glitches, particularly on voting machines were reported. However, the one that really captured the attention of the public was the error in an electronic voting machine in Perry County, Pennsylvania. In a video posted on youtube, the machine was shown counting a point for Mitt Romney although the voter picked Barack Obama. It was said that it was taken out, recalibrated and was put back online with no other problems."
As stated by news website GreenBeanBuddy.com, the voting tech glitches have surely caused some officials embarrassment. Nonetheless, it said that what is more important is that they have already been solved. But as it added, it can't be helped for others to be suspicious, especially with the voting machine that scores for Romney despite Obama being picked.
Get More Updates in News, Entertainment and Sports at GreenBeanBuddy.com