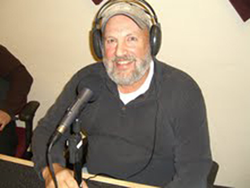 My method draws on my first training experience through the Peace Corps.
Atlanta, GA (PRWEB) November 08, 2012
On November 7, 2012, BusinessRadioX®'s Learning Insights welcomed to the studio Skip Carlson with Carlson Healthcare Consulting. Co-hosts Lee Kantor and Stone Payton spoke with Carlson about developing training and learning programs for medical device sales.
Skip Carlson is President and Founder of Carlson Healthcare Consulting LLC. He has 40 years of progressive performance in the medical industry, including Hospital Management, Medical Device R&D and Sales Team Development, Assessment, Training and Marketing. Known for taking leadership roles, Carlson is a highly creative industry expert and an outstanding trainer and public speaker. A large medical device company introduced Carlson at their annual meeting as "the Swiss Army Knife" of their sales organization. He also served as their international Sales Training Director.
Carlson described his many innovative solutions to global healthcare problems resulting in revenue recovery and cost reductions for providers and record sales growth for medical device companies. His healthcare fluency extends from Provider-side to Medical Device and Group Purchasing Segments. Carlson's cost-in-use modeling platforms resulted in record market segment growth for this medical device manufacturer, which was acknowledged by the country's largest GPO as, "the only program that delivers on the promise".
Carlson explains that his method of developing learning and training programs is "based on my first training experience through the Peace Corps." He uses his base experience to teach sales teams "customer fluency" - learning the language of the customer in order to be a more effective salesperson.
According to Carlson, he has received national recognition for his innovative sales training, development of an innovative customer oriented selling process called CAP (Customer Acquisition Process), and numerous in-field seminars for sales teams and customers.
To learn more about Carlson Healthcare Consulting's approach to training, you can listen to this interview in its entirety at Learning Insights.
About Learning Insights Radio:
http://www.learninginsights.businessradiox.com
Learning Insights airs weekly on Wednesdays at 10am EST. Co-hosts Lee Kantor and Stone Payton interview learning professionals Improving Performance to Drive Business Results. Learning Insights is sponsored by TrainingPros.
About BusinessRadioX®:
BusinessRadioX® provides a turnkey solution for business owners who want to leverage the power of internet radio to meet their best prospects, establish credibility for their organization and heighten the placement of their brand in search engines rankings. With a professional venue and a proven formula, BusinessRadioX® helps hosts podcast their shows and create a regular stream of dynamic content to share with their prospects and feed the search engines every week. Programs are recorded and streamed live to the internet from our studios in the greater Atlanta area. For more information or to hear a live show, visit: http://www.businessradiox.com.