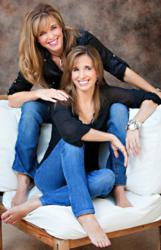 (PRWEB) November 13, 2012
Aly Calvo and Andrea Kulberg, M.Ed., motivational speakers and mentors, announced the debut of their new mini-video training sessions, Success Box: Tools, Motivation & Strategy to Help You Succeed. A series of videos packed with science-based strategies and proven experiences, the Success Box covers relationships, revenue, productivity, leadership, and health and wellness.
"We did this motivational series because we recognize how easy it is to get overwhelmed with the What-To-Do lists" says Aly Calvo. "But the research shows that quite simply, your success and happiness often lies not in what you do, but what you chose not to do. Knowing what not to do is what creates the space for all that you must do. When you purposefully pursue that, you can let go and move to what you want instead of away from what you don't."
Success Box, officially released on November 2nd, consists of six FREE training videos packed with tons of personal and professional development curriculum delivered in bite-sized pieces. Beginning with the Top 7 Things You Should Never Do…if you actually want to be Happy & Successful, each consecutive video builds upon the first providing more in-depth information and valuable strategies to help participants succeed both personally and professionally.
The Success Box series is available now at http://www.alyandandrea.com.
About Aly & Andrea
Meet identical twins, Aly Calvo and Andrea Kulberg, M.Ed. Simply known as "Aly and Andrea," these motivational experts merge your personal development with proven business strategies to guide you to the life of your dreams. Their inspiring story and contagious leadership style is the perfect blend of compassion, science and accountability for your success. Aly and Andrea have been names among "the best coaches in the country" and are listed in "The Top 50 Women to Follow On Twitter" by She Owns It.