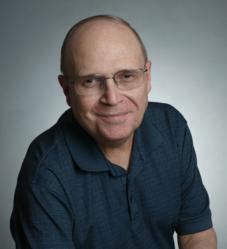 "This was the first roll out of the freshest agenda of hot topics and it was extremely well recieved by last week's participating students in North Carolina."
Toronto, Ontario (PRWEB) November 09, 2012
John Alexander, founder of Search Engine Academy, who joined Michael Marshall, the owner and operator of Search Engine Academy in Raleigh NC to help teach the new SEO material in an advanced 3-day workshop. Alexander stated, "This was the first roll out of the freshest agenda of hot topics and it was extremely well received by last week's participating students in North Carolina." Alexander continued to say that, "nearly 50% of the new updates to the agenda are completely new."
Google made major changes to it's search algorithm and ranking signals in late 2011 and early 2012.
New SEO strategies were developed from these changes that caused Search Engine Academy to conduct a review and a major overhaul of most of the course material. These changes, known as "Panda" and "Penguin" impact the majority of website SEO strategies.
While the course lengths are still the same, attendees may choose to attend 2, 3 or 5 days SEO training to get the necessary knowledge and skills to apply to their websites to rank higher in search results with more accuracy and preciseness than ever before..
The new courses teach the latest processes and strategies in writing web page content, external and internal linking, as well as advanced Google Analytics. New SEO training modules have been added in Information Architecture and schema.org and a very thorough session that teaches attendees the art of "persuasive copywriting."
Students are encouraged to bring an internet-ready laptop to one of Search Engine Academy's world wide locations to learn SEO in a face-to-face environment. Class sizes are limited to approximately 20 attendees, so instructors can provide one-on-one assistance and personal attention to detail during the hands-on workshop.
All attendees are given course materials to keep once they successfully complete any Search Engine Academy course. Students take an online exam and must score 76% or better to earn their certification of skills in SEO. In addition, each attendee receives a 6 month SEO mentoring program free of charge so they can have ongoing support from their instructors.
Search Engine Academy is now offering their new SEO courses starting with their December classes. For a complete list of local community SEO training dates and times see our global dates page here.
About Search Engine Academy:
The Search Engine Academy has been offering SEO Training to people just like you all over the world. Thousands of people have implemented our proven system and seen results for themselves, over and over again. With this same systematic approach, you can discover the right strategies to:
•Stop wasting time fiddling with code and get results the right way, right away
•Attract the clients you want to your business, instead of trying to marketing to "everyone"
•Attract more of your ideal buying audience to your online business.