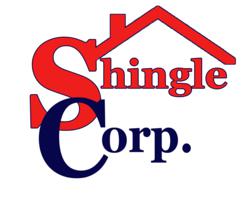 "I look forward to implementing a results oriented business plan to put ShingleCorp in a position to grow and succeed exponentially," - Carl McNair, VP & COO
Las Vegas, NV (PRWEB) November 08, 2012
ShingleCorp LLC, a roofing supplies wholesaler today announced the appointment of Carl McNair as their Vice President and Chief Operating Officer. McNair brings more than ten years of industry experience to his new role having previously served as President of Jasper Contractors Inc., a position he held since 2005.
McNair's work experience also consists of his time as a branch manager for roofing supplier ABC Supply in Louisiana. His extensive knowledge of the industry brings a continued confidence to the ShingleCorp enterprise during their plans for expansion through the next twelve months and beyond.
"I am excited to take on a new venture as Vice President and COO of ShingleCorp and confident that I will be able to solidify ShingleCorp's presence within the construction industry," says McNair. "I look forward to implementing a results oriented business plan to put ShingleCorp in a position to grow and succeed exponentially." He also mentions that the company's complete board of directors will be elected by the end of the first quarter in 2013.
Having first launched their Las Vegas headquarters in June of this year, ShingleCorp has already planted roots in New Orleans and Denver. McNair states that the addition of locations in Baton Rouge, Dallas, Indianapolis, Salt Lake City, and St. Louis are already in the works. This steady momentum is already streamlining ShingleCorp towards their long term goal of becoming the premier roofing supplies distributor and industry leader by 2015.
About ShingleCorp, LLC
ShingleCorp, LLC was founded in June 2012 and is a wholesale roofing distributor headquartered in Las Vegas, NV. They provide roofing products throughout the country to roofing contractors, new home contractors, developers, dealers, lumber yards, and building supply distributors.
For additional information on ShingleCorp LLC's locations, expansion plans, and careers please visit http://www.ShingleCorp.com or call 1-800-936-1401.