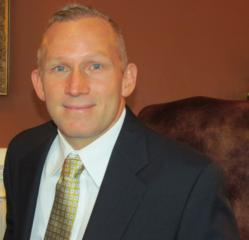 We [The Sterling Group] specialize in helping veterans translate the unique skills and leadership experience they acquire through military service into resumes that make them marketable to employers.
New York, NY (PRWEB) November 13, 2012
Point Capital Partners LLC and The Sterling Group LLC announced a strategic partnership to create veterans employment opportunities. This initiative is aimed at solving the problem of veteran unemployment as millions of Iraq and Afghanistan war veterans finish their service and begin to look for meaningful civilian employment.
Founded by West Point Graduates, both companies are designated "Veteran owned" businesses, which allows them to leverage their combined professional networks, diverse business expertise, and special network of service academy graduate and larger veteran networks.
"Every business leader I meet across the country tells me they need more talented leaders who understand the meaning of hard work, loyalty, and integrity," says Rich Swift, managing partner of Point Capital LLC. "This partnership allows Point Capital Partners to connect these institutional investors, corporations, and small businesses with a powerful network that will provide them with exactly what they need: a vast network of available veterans and service academy graduates."
Point Capital Partners LLC is a leading New Jersey based Merchant Bank. Through its large portfolio of diverse investments across Real Estate, the Energy Sector, and many small businesses, it runs into a large number of businesses that are searching for leadership talent. Point Capital Partners LLC's mission is to effectively steward partner, client, and investor capital in an ethical, aligned and constructive manner. Point Capital Partners accomplishes its mission by creating, distributing, and managing alternative investment products that produce risk-adjusted absolute returns.
"Veteran unemployment, especially for Iraq and Afghanistan War Veterans, is a chronic problem in this country. As the military downsizes over the next few years, this problem will only get worse," says James Duncan, the owner of The Sterling Group. "We specialize in helping veterans translate the unique skills and leadership experience they acquire through military service into resumes that make them marketable to employers. Our partnership with Point Capital Partners gives us a much larger network of employers to help provide more veterans with the right executive leadership opportunities."
The Sterling Group is a leading executive search consulting firm that specializes in recruiting military veterans and specifically service academy graduates, with special leadership skills from their military service. The Sterling Group and its subsidiaries provide Service Academy Graduates and veterans with career services, employment placement, and access to social networking communities and job search engines for Service Academy Graduates. These services offer opportunities for professional development, career advancement, networking, and connecting on a personal level.
About Point Capital Partners
Point Capital Partners, LLC ("PCP") is a Veteran-owned New Jersey merchant banking firm formed in 2003. Point Capital Partners organizes its investment activities into three areas: Private Markets, Public Markets and Capital Markets. Point Capital Partners currently manages over 50 different investment entities and funds. One of those entities, is Point Capital Markets, ("PCM"), a FINRA registered broker-dealer. PCM donates 10% of its top line revenues to Veteran-oriented charities. PCM recognizes and salutes our Veterans for their service. We are honored to provide financial support to non-profit organizations whose mission is to help Veterans, military personnel and/or their families. To learn more visit http://www.pointcap.com.
About The Sterling Group
Founded in 2007, The Sterling Group is one of the world's leading boutique executive search consulting firms and the advisor of choice among companies seeking top talent among service academy graduates and others with military experience. The Sterling Group offers three distinct services: retained executive search, contingency search, and web-based services. The Sterling Group's newest proprietary web-based product, Academy Connect, offers an exclusive, vibrant online community for former service academy graduates that provides opportunities for professional development, career advancement, and networking.
Learn more about Academy Connect and The Sterling Group at http://www.academyconnect.com & http://www.sterlingrecruitinggroup.com.
About Prism Communications
This Press release was created and distributed on behalf of Point Capital Partners and The Sterling Group by Prism Communications Inc. To contact Prism Communications about this release, please email sam(at)prism-communications(dot)com or call them at 917.319.2229.