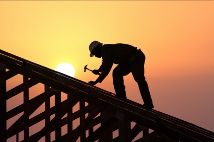 For all solar energy needs, there is simply no better place to shop!
St. Paul, MN (PRWEB) November 08, 2012
SimpleRay was founded in 2007 with the simple mission of simplifying the entire solar energy process. From buying the right battery to correctly installing the solar panels, SimpleRay is committed to the best selection, highest level of customer service and most affordable products.
As further commitment to these standards, SimpleRay has recently expanded their product selection to include some of the top solar energy items customers are looking for. Below are some of the new products customers can buy from the SimpleRay website.
The Panasonic/Sanyo S-Series is an American-made HIT (Heterojunction with Intrinsic Thin layer) solar panel that is cost-effective and energy efficient. Users love how the HIT power produces 10% or more electricity (kWh) than conventional crystalline silicon as temperature rises. SimpleRay is currently offering the 235 and 240 watt Panasonic/Sanyo S-Series HIT Panels.
Isophoton Solar is everything customers are looking for in a solar panel provider. Over 30 years of experience, strict control standards, high-quality material and top craftsmanship. Isophoton is a light-weight panel that uses microestructured glass with greater capacity to absorb diffuse light, improving energy yield. Customers will also find a junction box with exclusive design that minimizes electricity loss.
Chint is designing some of the most innovative solar inverters available, and SimpleRay has a great selection for their customers. Customers can find 5000, 6000 and 7000 watt inverters that are fully compliant with UL and CSA standards. Chint solar inverters are designed for North American 60hz applications. You will find these Chint inverters have a 10-year warranty and have a max efficiency of 97.5%.
DMEGC Solar is developing and manufacturing some of the best monocrystalline and polycrystalline silicon wafers and solar panels. These modules have 16.06% conversion efficiency. These panels are also well-known for high performance in low-light conditions. These panels are also perfect for the value seekers!
The Zilla Double Stud Flashing is engineered to eliminate water infiltration and protect all degradable components while providing complete system versatility. This product can be used with any standoff and mounting components.
Simple Ray is constantly adding new products to stay the leading solar energy provider. Customers are encouraged to call or email SimpleRay with questions about past or prospective purchases. For all solar energy needs, there is simply no better place to shop!