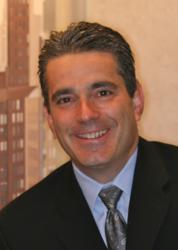 Chicago IL (PRWEB) November 07, 2012
Dr. Michael Marcus of Marcus Dental Practice provides laser gum disease treatment to their patients. With the patented PerioLase MVP-7 laser they treat patients who suffer from periodontal disease. The Laser Assisted New Attachment Procedure is a highly successful treatment for gum disease. The procedure can remove the bacteria and up to 90 percent of the inflammation caused by the disease.
Adults across the country numbering in the millions suffer from periodontal disease and the majority of them are not seeking the necessary treatment. Not only does this lead to advanced stages of periodontal or gum disease, but also to other serious health problems. Diabetes, low birth-weight babies, heart disease and pancreatic cancer are just a few of the serious illnesses that have been linked to gum disease. People who think they do not have the time to pursue treatment need to know that the LANAP procedure takes a relatively short amount of time, and most patients receiving this procedure are able to return to work the same day. There is also minimal discomfort associated with the procedure.
At Marcus Dental Practice, the procedure begins with the dentist probing the periodontal pockets or gaps between the gums and the teeth. This is where the bacteria reside that cause the problem, and the probe measurement gives the dentist the information necessary to use the PerioLase MVP-7 laser to eradicate the bacteria. At the same time, the unhealthy and inflamed gum tissue is removed so that the majority of the disease is eliminated from the mouth.
Additional benefits to the LANAP gum disease treatment include minimized bleeding, bone stimulation, no sutures and a short recovery period. Dr. Marcus wants people to get the treatment they need and use the new LANAP procedure to provide it. More information on periodontal disease and the LANAP procedure are available online at http://www.marcuslaserdentistry.com.
Marcus Dental Practice is a dental office offering patients personalized dental care in implant dentistry for Chicago, Illinois for over 50 years. As a father-son team, David and Michael Marcus strive to continue their dental education and are both members of the American Dental Association. They aim to provide dentistry in all dimensions, as Dr. Michael Marcus is part of one percent of dental professionals providing the most recent FDA cleared laser procedure for gum disease and periodontal treatment. To learn more about Marcus Dental Practice and their dental services visit their website at http://www.marcuslaserdentistry.com and call (312) 241-1328.