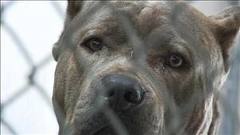 No one wants to see any dog breed exterminated due to bad or irresponsible owners
Sacramento, CA (PRWEB) November 11, 2012
Cincinnati, Ohio, has decided to lift the nine-year ban on pit bulls in the city under pressure from various advocacy groups. This means that people can legally bring pit bulls into the city once more, although they must keep the animals under control, as specified by city animal codes. This decision has led to both joy and anger on the part of various groups that either support pit bull ownership or want further bans on the breed.
Pit bulls have been painted by the media and by support groups as either angels or demons. In fact, pit bulls are simply dogs that have breed-specific traits like all dogs. These animals can be trained or conditioned to any type of behavior, but the traits that are bred into the dog will remain. One of the traits of the pit bull terrier is a tendency to grab, hold, and shake prey, refusing to let go without extreme provocation. While this tendency works well when a pit bull is hunting prey, it can be deadly when the dog latches on to a child or an adult. This trait has led to some inarguable facts regarding pit bull attacks. According to statistics compiled by the Centers for Disease Control, about 59 percent of all fatal attacks can be directly attributed to pit bulls, with an additional 14 percent of fatal attacks attributed to Rottweilers. These two breeds together account for nearly three-quarters of all fatal attacks on humans and untold attacks on other dogs and animals.
Pit bull attacks are often swift, brutal, and deadly. In fact, according to a study published in Texas Medicine, the only comparable bite configurations represented by pit bull attacks come from shark attacks on humans. A dog capable of inflicting this kind of damage is obviously a breed around which controversy is going to develop.
Sacramento attorney John Demas remarks, "No one wants to see any dog breed exterminated due to bad or irresponsible owners. However, we must be realistic about the horror of pit bull attacks and how much damage these animals can cause. Owners whose dogs maul or kill children or adults should be held accountable in every way possible. However, there should also be realistic thinking on the part of city and state authorities about how the populace can be shielded from animals that may be dangerous to innocent victims. In that regard, Sacramento has a duty to its citizens to limit their exposure to these dogs."
About John Demas: John Demas is a dog bite attorney in Sacramento who works with victims of dog bites, vehicular accidents, and other personal injury issues. John Demas is a senior partner of the Sacramento personal injury law firm Demas Law Group, P.C. The firm represents victims in all types of vehicle accidents, those who have suffered from dog bites, victims of defective products, and those who have sustained injuries in workplace or nursing home accidents. Anyone with a personal injury issue can contact Demas Law Group, P.C. for a free consultation. Demas Law Group also offers representation contracts that provide for payment when the victim's case is settled, so that anyone, no matter what his or her financial status, can receive quality legal representation in personal injury matters.
Attributes: City Beat, "Cincinnati Pit Bull Ban Repealed: Breed-specific legislation repealed after nine years," Hannah McCartney, May 16, 2012.
Viegas, S.; Calhoun, J.; and Mader, J. "Pit bull attack: case report and literature review." Texas Medicine, November, 1988.