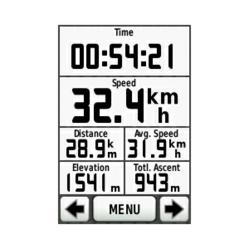 This is the only bike computer in the world that can navigate you with real-time on board maps, turn by turn, just like a car GPS
Bozeman, MT (PRWEB) November 22, 2012
The Heart Rate Watch Company is offering $150.00 off the Garmin Edge 800 bike computer from Friday, November 23rd until Monday, December 3rd.
"This is the only bike computer in the world that can navigate you with real-time on board maps, turn by turn, just like a car GPS", says Rusty Squire, President of the Heart Rate Watch Company. He adds, "I've used one for the past year and it is incredible". Some of the members of the Rockford bike team sponsored by Heart Rate Watch Company also use the Garmin Edge 800 and many use the Garmin Edge 500 as well.
Where this bike computer shines is in unfamiliar terrain or roads where you are unsure of where to go. "Then the 800 is your best friend", says Squire.
The Edge 800 offers every conceivable metric - heart rate, gradient, distance, speed, cadence, elevation, calories, pacing, power and so much more. "Every customer we ever had that purchased it was thrilled and with $150 off it'll be even sweeter" says Squire, adding that, "They'll have to move fast because this deal doesn't last long - only 11 days.
Garmin Edge 800 accommodates City NAV cards for road riding offering turn-by-turn directions for every continent on the planet and the Topo SD cards show trails for mountain biking. "This bike computer so blows everything else away it is not even a contest", says Squire.
"We'll guarantee you'll love the Edge 800 with free returns through January 15th, its that good a product", says Squire. For custom SD card solutions Squire recommends calling if requests involve foreign countries.