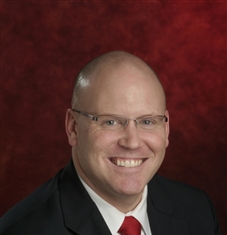 Capital Gains Taxes are going up from 12% to 20% in 2013. Take the gains in 2012, and pay 2012 tax rates, it only makes sense.
Bellevue, Wa (PRWEB) November 15, 2012
Thomas J. Faley, Vice President of Ameriprise Financial Services, was invited by Brashenomics Radio Show host Ben Brashen, to stop by and help the listeners with some tax planning strategies for 2013. There is nothing like professional advice, and Tom has been doing tax planning and financial planning for over 13 years. He is the guy other professionals go to for Tax Planning Strategies and financial planning, including estate planning.
Ben Brashen didn't waste any time getting into the serious business at hand. He asked Tom to explain to the listeners what this Fiscal Cliff Mania is all about. Tom explained that starting in 2013, things are going to change, and taxes are going to increase. He agreed with Ben that there isn't much a regular guy can do about these changes, but there are ways to minimize their impact on the pocketbook. Tom says that folks should be pro-active, so they won't get caught unprepared.
Tom told the listeners: "tax brackets are changing. No more minimal tax bracket of 10%, things will start at 15%. This is the year to take more income. Wouldn't you rather pay a lesser tax now, then next year?". He goes on to say: "capital gains taxes are going up from 12% to 20% in 2013. Take the gains in 2012, and pay 2012 tax rates, it only makes sense".
Tom explained that it may be a great idea to convert an IRA to a Roth conversion, pay taxes now, and save the money. There are other points that Tom made on the show, such as: If a single person makes $200K or more, and if a married couple together make $250K or more, they will pay a 3.8% Medicare Surplus Tax, and that the new Social Security Tax will be 6.2%, up from 4.2% in 2012.
One thing that became painfully obvious is the fact that this stuff is very complicated, and it sure is a great idea to have an expert in Financial Planning on your side. Even certified accountants use Tom for consultant services, and everybody could see why.
Many people do not realize that financial planning and tax planning strategies provide direction and meaning to their financial decisions. Ameriprise provides the expert guidance to make the most optimum decisions.
Please visit Tom Faley's Website: Bellevue Financial Advisor