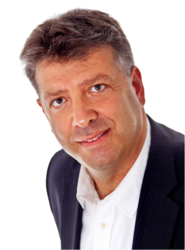 Manchester, UK (PRWEB UK) 9 November 2012
The insurance industry has nicknamed it as 'G Day' it comes into force on 21st December 2012, and what it means for consumers is that insurers will no longer be able to offer different insurance rates for men and women. It is not just the UK that is affected- 26 European countries will also see premiums change as a result. So how will it affect your insurance cover?
"Income protection customers will see some of the biggest changes in premiums.Income protection insurance covers people for short or long term accident and sickness cover for almost all occupations. At the moment, women pay as much as 50% more than men for income protection because they are statistically more likely to take sick leave from work. The extent of the difference varies depending on other factors like age, policy term and occupation. Whilst the exact premium changes are not yet known, it is widely expected that after 21st December 2012, men's income protection premiums will increase and women's will fall." Says Steve Allen who runs a boutique insurance broker service.
Brokers predict that men could end up paying up to 20-25% more on their premiums than they are at the moment.
If men wait to take out income protection, they could end up paying hundreds of pounds more for their insurance.
It will not be possible to secure gender specific premiums after G Day, but existing insurance customers will continue to have premiums considered on a gender specific basis. Therefore when considering taking out cover, topping-up or amending a current policy, it is best to do so now and take advantage while rates are still low.
About Steve Allen Insurance
Steve Allen Insurance provides all types of insurance cover including critical illness insurance, Life Insurance, Accident and Unemployment cover and income protection insurance. Steve Allen Insurance is a trading name of Carrington and Company which is authorised and regulated by the Financial Services Authority.
Find out more at http://www.stevealleninsurance.co.uk or call 0161 766 1927.