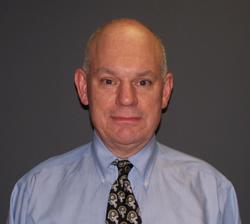 Pittsburgh, PA (PRWEB) November 09, 2012
Michael C. Stypula, DDS, MDS, provides the new Laser Assisted New Attachment Procedure gum disease treatment to patients suffering from advanced gum disease. Gum disease or dental periodontal disease is more common than most people think and poses a serious health risk. Periodontal issues caused by gum disease include gums that are painful and bleed, bone loss around the teeth, loose teeth, receding gums and even the loss of teeth in the advanced stages of the disease. Dental periodontal disease has been linked to such major health issues as heart disease, stroke and pancreatic cancer.
Unfortunately, of the millions of adults that have the disease, only a relatively small percentage actually go to a dental professional for gum disease treatment. One reason may be fear of the invasive procedures that have been required to eliminate the disease. Now, Dr. Stypula utilizes the PerioLase MVP-7 laser to perform the LANAP treatment without needing scalpels or even requiring sutures. The laser is only minimally invasive, and that makes healing time quite short. Because only a very small percentage of dental professionals are certified to use LANAP, Dr. Stypula treats patients from all over the state.
The procedure involves probing the periodontal pocket depth so that the laser can be set to remove the bacteria and diseased tissue from the area. The laser does not impact the healthy gums, so recession is minimized. In addition, bone around the teeth is stimulated to regenerate. The entire procedure kills the bacteria and removes the majority of the inflammation in the mouth. Many patients are able to enjoy normal activities the same day of the procedure.
With the new LANAP technique, Dr. Stypula hopes more people who suffer from dental periodontal disease will seek treatment and improve their dental health. With reduced pain and downtime for the procedure, it should be easier for most patients to receive treatment. More information about gum disease and the LANAP procedure can be found at http://www.pittsburgh-periodontist.com.
Dr. Michael Stypula is a Periodontist offering patients personalized dental care for Pittsburgh, Pennsylvania. Dr. Michael Stypula graduated from St. Bonaventure University and received a BS in Biology. He then attended Temple University School of Dentistry, where he was awarded his Doctor of Dental Science (D.D.S.) degree. At the University of Pittsburgh, School of Dental Medicine Dr. Stypula received his training in periodontics and implants and earned his degree of M.D.S. Dr. Stypula is part of one percent of dental professionals providing the most recent FDA cleared laser procedure for gum disease and periodontal treatment. His practice is dedicated to oral health. To learn more about and their dental services visit their website at http://www.pittsburgh-periodontist.com and call (412) 348-8833.