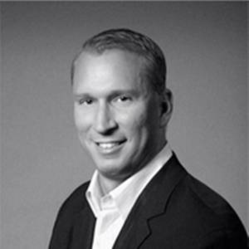 Herndon, VA (PRWEB) November 09, 2012
BridgeStreet Residences, Serviced Apartments and Suites announces the recent appointment of Walter "J.R." Dembiec, Jr., as Senior Vice President, General Counsel and Human Resources. In this role, Dembiec's responsibilities include overseeing organizational effectiveness, providing strategic insight and counsel to senior leadership, monitoring internal policies, ensuring corporate compliance in federal, state and local law and regulation, and overall management of the legal and human resource functions for the global corporate housing company.
Dembiec brings more than 20 years of expertise in litigation and risk management, human resource and employment law, corporate governance, franchise disclosure, registration and sales, corporate transactions, M&A, intellectual property and e-commerce to BridgeStreet. He joins the company most recently from Open Hospitality, Inc., where he served as general counsel. Dembiec's extensive industry knowledge stems from roles as Senior Vice President and General Counsel of Realogy Franchise Group; Senior Vice President and General Counsel of Title Resources Group; Group Vice President at Cendant; and Vice President and General Counsel of Century 21 Real Estate Corporation.
"Dembiec's noteworthy experience in the legal field and steadfast record of management success make him a valuable addition to our team," said Sean Worker, CEO of BridgeStreet. "With an exceptional background and vast knowledge of the hospitality industry, we're delighted to have him as a member of senior management."
Dembiec graduated magna cum laude from James Madison University with a degree in political science and received his J.D. from Seton Hall University. He has been a dynamic asset to companies and institutions throughout his career, providing positive leadership and establishing himself as a trustworthy business partner and creative problem solver.
With more than 50,000 apartments in over 60 countries, BridgeStreet is the leading global provider of fully furnished residences, serviced apartments and suites for travelers seeking an alternative to typical hotel accommodations. BridgeStreet's 5-star Residences, 4-star Serviced Apartments and 3-star Suites combine the luxuries of apartment living and benefits of hotel amenities, with a variety of service packages to offer each guest more options. Widely recognized for uncompromising standards of quality, comfort and service, BridgeStreet is a renowned award winner in both the Americas and EMEA.
For more information on BridgeStreet, visit http://www.bridgestreet.com or call 1(800) 278-7338 / +44 (0) 20 7792 2222.