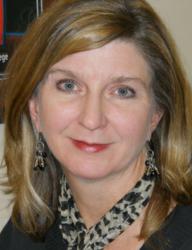 "Dr. Epper has a rare and enviable ability to find innovative solutions to very complex educational issues." - Dr. Geri Anderson Associate VP & Provost, Colorado Community College System
Boulder, CO (PRWEB) November 09, 2012
Dr. Rhonda M. Epper, assistant provost at the Colorado Community College System (CCCS), was awarded the Richard Jonsen Award by the WICHE Cooperative for Educational Technologies (WCET) at their annual meeting on November 2, 2012 in San Antonio, TX. The Richard Jonsen Award is given annually to a WCET member whose career has been committed to improving postsecondary educational programs and services through innovative uses of technology as well as for exceptional service to the cooperative, WCET.
"Rhonda Epper is an exceptional leader who exemplifies vision, commitment, and compassion," noted Ellen Wagner, executive director of WCET. "Her dedication to improving student success has given WCET multiple paths to walk the talk of transformation. This is one small way to thank and acknowledge her exceptional contributions."
Epper has spearheaded several important initiatives during her career which support student success in eLearning such as one of the country's early e-textbook initiatives; a technology-assisted, accelerated remedial math program; a comprehensive set of policies, tutorials, and resources for students as well as faculty to promote academic integrity in online education; and the expansion of an international remote, web-based science lab project. Epper was also instrumental in the CCCS commitment to be an institutional partner for WCET's Predictive Analytics Reporting (PAR) Framework, a collaborative multi-institutional, data-mining initiative aimed at identifying risk and removing barriers to online student success.
"I am delighted that Dr. Epper has been recognized by WCET for her contributions to educational innovation," said Dr. Geri Anderson, Associate Vice President and Provost of the Colorado Community College System. "Dr. Epper has a rare and enviable ability to find innovative solutions to very complex educational issues. She has been a great contributor not only to the Colorado Community College System but to the national e-learning agenda."
In service to WCET, Epper has held the positions of Steering Committee Chair and Executive Council Chair in addition to her leadership with the Common Interest Group on Academic Integrity and Student Authentication which resulted in the "Best Practices to Promote Academic Integrity in Online Education," now used by institutions nationally as guidelines for program improvement.
##
The WICHE Cooperative for Educational Technologies (WCET) (http://www.wcet.wiche.edu) is a cooperative, membership-driven, non-profit provider of strategies and services that accelerate the adoption of effective practices and policies, advancing excellence in technology-enhanced teaching and learning in higher education.
WCET's Richard Jonsen Award is named in honor of Richard Jonsen, the WICHE Executive Director who nurtured the idea of a technology cooperative and founded WCET in 1989.