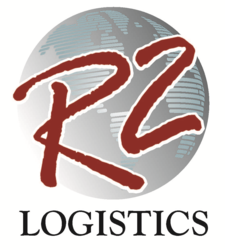 R2's commitment to the details is a key differentiator.
Jacksonville, FL (PRWEB) November 09, 2012
R2 Logistics, Inc., a third party logistics provider, today announced their reception of The Scotts Truckload Business Partner Excellence Award for 2012. The Scotts Company, headquartered in Marysville, Ohio, manufactures branded consumer products for lawn and garden care, and also provides products for professional horticulture.
Ron Wade, Manager of Global Distribution-International, announced the award on November 6, 2012 at the Scotts Distribution Conference held in Marco Island, Florida at the Marriott Beach Resort Golf Club and Spa. Accepting the award was R2 Logistics' Vice President of Business Development, Hunter Schwind, and Rob Kuhar, R2 Logistics' Account Manager for The Scotts Company.
Criteria for the award were based around the following areas of business partnership: Service, Cost, and Collaboration. James Iovino, The Scotts Company Vice President of Global Logistics, commented on the selection of R2 Logistics by saying, "R2's commitment to the details is a key differentiator. Their awareness of cost and lane capacity, excellent load acceptance ratings and proactive communication are critical competencies for our seasonal business."
Hunter Schwind responded to the comments on R2's service by stating, "We handle every shipment the same way. Whether it's a one stop local run or a multi-stop cross country shipment, we over communicate and deliver exactly what we promise." Rob Kuhar also added that, "This award is especially important to me because it reinforces the customer service principles we have been taught since day one with R2. I credit our entire R2 team for going above and beyond to ensure the customer always comes first."