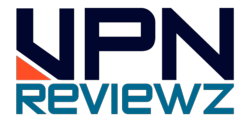 Giving a little bit about yourself is okay, to keep the app free, but to give a lot, without knowing what you are giving up, could become a problem, for some
Undisclosed Location, South America (PRWEB) November 14, 2012
Recently the online security firm, Juniper Networks, released the results of a study that was performed by their "Mobile Threats Center," taking a hard look at mobile platform applications and the things they record, collect and share about the end users. "The final results of the study are shocking, to say the least," said Michael Maxstead, of VPNReviewz. Maxstead is a recognized and respected internet security and anonymity analyst, and he goes on to say, "Some applications were found to be making calls, text messages, and even spam type advertising emails."
VPNReviewz reports that the Juniper MTC study even found that some applications have been recording video and even audio conversations and footage, to be uploaded to servers on the internet later. And most users agree to the TOS (Terms Of Service,) without even realizing that the terms that they are agreeing to say that the company, that owns the application, can do just the things that they are dis-avowing. "Terms Of Service can really be a pain," says Maxstead, then continued," if, just if, a person can read the legalese, and not fall asleep, then they may understand. But, most people don't read them because they are boring, convoluted, and confusing."
The Juniper Networks' study found that in almost every instance users were being tracked on some level. Some are for ad serving, but in most instances the tracking and data collecting couldn't even be justified. They report that "We found a significant number of applications contain permissions and capabilities that could expose sensitive data or allow access to device functionality that they might not need." They also said that free apps are more likely to track the users geo-locational data by 401%, and 314% more likely to get the users address books data, too.
Maxstead said that "Their study shows that more than 90% of the free apps that are tracking them, don't even do so for the purpose of advertising." He also explains that he is worried as to the real use of the data being collected. According to him the ability to access a smartphones camera, or audio, clandestinely, could result in many privacy invasions. "Just think about this ability, and the ability that the DHI, or FBI, have in the FISA laws, and NLS's...warrantless wiretaps." Combined, these two abilities would allow any government agency the ability to record your activities without your knowledge, and find you at any time. "Pretty well kills every bit of privacy that anyone in the US has left."
If "advertising serving is the way to pay for free apps" is your thought, then dismiss this, according to the CEO. He says that the report found that the number of applications with relationships with the top 5 ad networks was far lower than the number of applications tracking your location, too. The Juniper Network said of this: "There are several Apps collecting information for reasons less apparent than advertising." And permissions are given for these invasions. The Network reported that 94% of racing and gaming apps require the user to agree to outbound calls, but they don't say why they need this permission. Also, 84% of the apps require that the user allow the app to access the photo and camera functions of the smartphones without giving a reason as to why.
Maxstead advocates privacy and anonymity on the internet through his website. He says that this study shows that the pervasiveness of the mobile tracking trend should be alarming to people. "Giving a little bit about yourself is okay, to keep the app free," he goes on, "but to give a lot, without knowing what you are giving up, could become a problem, for some users…" "One thing is for certain though," he concludes, "free or not, these applications take more than they offer, and only an informed consumer can avoid invasions that they don't wish to happen.