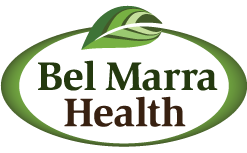 Based on the severity of impact and the increasing number of cases of cancer around the world, scientists have placed extensive efforts in identifying a cancer cure for this dreaded disease.
Toronto, ON (PRWEB) November 11, 2012
Bel Marra Health, well known for offering high-quality, specially formulated vitamins and nutritional supplements, supports a recent medical report that shows the link between mushrooms and cancer.
A recent medical report has shown that mushrooms may also be potentially used for cancer. According to the report, mushrooms contain a sugar-protein complex that controls the division of cancer cells tested in the laboratory. In addition, the report also described that the sugar-protein complex in mushrooms also prevented cancer cells from migrating, thus decreasing the chances of spreading to the rest of the body.
The research study involved growing liver cancer cells in plates and these were exposed to mushrooms extracts containing the sugar-protein complexes. After different times of exposure, the number of cells in each plate were counted and compared to those that were not exposed to the extract. The experiments showed that the number of cells in the sugar-protein setup decreased, suggesting that this extract may have interfered with the cellular activities of the cells.
Another experiment conducted by the researchers involved feeding mice with the sugar-protein extract from mushrooms. These mice carried tumors that were equivalent to cancer in humans. The results of this treatment showed a decrease in the growth of the tumors, thus increasing the potential of this mushroom extract as a cancer cure. Another promising observation from these experiments is the decrease in drug-resistance of the cells after exposure to the mushroom extract.
Cancer generally involves the abnormal division of cells of a specific organ well beyond its expected lifespan within the body. Normally, most cells divided for a defined number of times and eventually are replaced by newer cells. For example, red blood cells, which carry oxygen to the rest of the body, only last for 4 months and are replaced by newer red blood cells. In the case of cancer cells, these often uncontrollably divide and generate hundreds and thousands of cells, generating a tumor. More severe cases of cancer involve the migrating of cancer cells to other regions of the body, a term that is technically described as metastasis.
Spokesperson for Bel Marra Health Dr. Victor Marchione says, "Based on the severity of impact and the increasing number of cases of cancer around the world, scientists have placed extensive efforts in identifying a cancer cure for this dreaded disease."
CEO of Bel Marra Health Jim Chiang chimed in, saying, "In addition, research groups are also designing tests that would help in determining an individual's cancer risk. Knowledge of this information may help people know that they might need to change their lifestyles, including increasing the amount of healthy and nutritious food items consumed on a regular basis. There are also pharmaceutical companies that are looking into new chemicals that can serve as an effective cancer cure."
The results of this study show that simple natural extracts, such as that derived from mushrooms, may possibly reduce the division and migrations of abnormal cells. This natural remedy might also reduce cancer risk in the future.
(SOURCE: "PLoS One" Extract of Pleurotus pulmonarius Suppresses Liver Cancer Development and Progression through Inhibition of VEGF-Induced PI3K/AKT Signaling Pathway, March 2012)
Bel Marra Health is the maker of "Liver Rescue" a high-quality nutritional supplement designed for liver health in formulations designed to address this specific health concern. All ingredients are backed with scientific evidence. Every product is tested for safety, quality, and purity at every stage of the manufacturing process. Furthermore, Bel Marra Health products are produced only in Health Canada approved facilities, going that extra mile to ensure our health conscious customers are getting top quality products. For more information on Bel Marra Health visit http://www.belmarrahealth.com or call 1-866-531-0466.