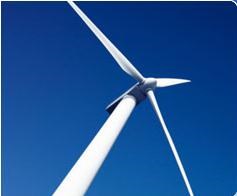 We want to be as open and transparent as possible with customers, which is why we are publishing our customer service performance and customer resolution data online
(PRWEB UK) 9 November 2012
ScottishPower has recently added a new section to its customer website, http://www.scottishpower.co.uk, where the company now publishes customer service performance and customer resolution data on a regular basis. The details published include the number of calls the company has taken over a full month, the speed of getting through results for those calls, and the number of customer complaints resolved.
The new customer service section also publishes details of the number of home visits carried out by our community liaison officers and the number of times that customers opted to use the company's free callback service.
Customer service performance and customer resolution data can be found in the Service & Standards section of the customer website http://www.scottishpower.co.uk/support-centre/service-and-standards.aspx
Neil Clitheroe, ScottishPower's CEO of Retail and Generation, said: "We are working hard to build greater trust between ScottishPower and our customers and over the last year we have refreshed and renewed our approach to customer service.
"We want to be as open and transparent as possible with customers, which is why we are publishing our customer service performance and customer resolution data online.
"In the last year the efforts and commitment of our people has been recognised by a number of consumer groups, but it is vital that we continue to speak directly to our customers and use their feedback to drive improvements."
ScottishPower has received a number of customer service recognitions over the last year. In February, Which? ranked ScottishPower 1st place in a comprehensive review of energy supplier telesales operations. In April, ScottishPower achieved top position in Ofgem's complaint handling research, and in May, the energy company achieved the highest recognition from Which? for their complaint management performance. The company also recently received the accolade of 'Most Improved Call Centre' at the Top 50 Call Centres for Customer Service awards.