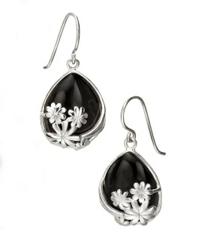 Manchester,Lancashire (PRWEB UK) 11 November 2012
KeySilver.co.uk, one of the UK's longest established jewellery websites have announced the launch of their new store. The store, which is located in the Traders Outlet store in Sale, Cheshire. The store owner, Gary Hutchings says: "The new store has been planned for several months, so it is fantastic to finally see the store finally open."
The new jewellery shop is the first of a network of stores to be opened by the company, store will run alongside the KeySilver.co.uk website, and the Leatherstraps.co.uk website, as the company looks to expand into more niches. Gary Hutchings goes on to say:
"We have big plans for the future, and we're investing heavily in creating new shops and exploring new niches. We look forward to moving into new areas and exploring the potential within each, and with the team we currently have in place, we're very well positioned to take advantage of opportunities which present themselves".
Hutchings goes on to say: "As the volume of stores and websites grow, we fully expect our team to continue to grow. Currently we have plans to launch a further website before December 2012."