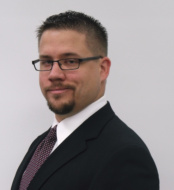 The hardest part of defending those facing DWI Charges in North Carolina is the fact that most are not aware of their Constitutional Rights when it comes to a DWI Investigation
Raleigh, NC (PRWEB) November 11, 2012
The Halloween holiday is a fun time for children and adults alike. While many children enjoy dressing up and walking house to house for treats, many adults also have come to celebrate this holiday by dressing up and participating in festivities. The areas around the Research Triangle Area know best what these celebrations entail, given the high number of college students that reside in this area. For those out and about enjoying this holiday, the risk of encountering people violating North Carolina DWI Law is higher. For this reason, the Department of Transportation ran another 'Booze It & Lose It' campaign from October 26 - 31.
As a Raleigh DWI Defense Lawyer, attorney M. Moseley Matheson routinely handles these North Carolina Drunk Driving Charges. So, it came as no surprise that his phone started ringing off-the-hook immediately following the Halloween holiday. "The risk of being caught driving while impaired in North Carolina is always significant, however during these campaigns, the police are running more check points and more officers on patrol, specifically looking for impaired drivers."
During this particular campaign, the State issued 24,363 criminal charges during this period. Included in those were a number of DWI charges. Wake County shared the top spot for DWI tickets issued with Mecklenburg county at 47 each.
Though most everyone understands that Driving Under the Influence in North Carolina is a serious matter, many do not fully appreciate the legal ramifications from a conviction. It's important that those that consider driving after consuming alcohol understand that beyond the obvious safety issues, DWI Sentences in North Carolina include court costs and fines which can run between $5-600 up into the thousands, in addition to attorneys fees and insurance premiums going up by as much as 400%. In addition, a driver will have their license suspended for one year and may or may not be eligible for a Limited Driving Privilege in North Carolina. In some more serious cases, a DWI Defendant can face mandatory jail sentences for a NC DWI Conviction.
"The hardest part of defending those facing DWI Charges in North Carolina is the fact that most are not aware of their Constitutional Rights when it comes to a DWI Investigation." Raleigh Criminal Defense Lawyer M. Moseley Matheson states. "If you are stopped for any reason, you are under no obligation to answer the Officer's questions or participate in any type of Field Sobriety Test prior to arrest. I advise my clients that they should always be polite and respectful, but refuse to answer any questions or do any of the tests they try to have you perform. As any of the many Wake County DWI Lawyers will tell you, if arrested and brought before an Intoxilyzer, you will need to decide whether to provide a breath sample as you can lose your license for one year for willfully refusing so the consequences are serious enough that each driver must decide for themselves what to do. But, for all other tests, it is advisable to not knowingly and willingly provide the State with any evidence that ultimately will be used against you." These recommendations are no different whether you were stopped while traveling on North Carolina streets or highways, or you encounter a DWI Checkpoint. In both cases, it's important to remember that the Officer's are just doing their job, however there is no requirement to answer questions or perform tests. The only exception is should the officer ask you to exit the vehicle, you must comply for safety reasons.
Attorney Matheson is the owner of the Matheson Law Office, pllc a full time Raleigh Criminal Defense Law Firm located in downtown Raleigh. Attorney Matheson has helped hundreds of clients face all different kinds of criminal charges, from minor traffic infractions, to DWI's and drug charges up to serious Felony charges. "My philosophy is you don't just need a strong advocate in court, but a trusting confidant outside of court. When in need of Criminal Defense Lawyers Raleigh, contact us for a free and confidential consultation. We will discuss your case at length and ensure that all of your questions are answered." stated Attorney Matheson. "My firm has built a reputation which stands apart from other firms in that we provide personal attention and care to each and every one of our clients. Our services do not begin and end on the courtroom steps, rather we are available to our clients 24 hours-a-day, 7 days a week." states Matheson.
For more information regarding DWI Charges in Wake County or the Matheson Law Office, contact them at 919-335-5291 or visit their website listed below.