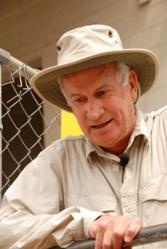 Herbs are beneficial weeds.
Wake Forest, NC (PRWEB) November 13, 2012
Want to eat healthier? Want to eliminate stopping for a "fast food fix"? Watch how diet dramatically affects health? Learn how to modify palate and maintain health through dietary supplements with herbs, rather than unhealthy additives. Don't feel guilty about cutting the corners due to time, but change early childhood eating habits for a lifetime of good.
"Eat this, don't eat that" is the mantra for today's nutrition however, rather than say don't eat junk food, one has to give healthy alternatives. Herbs are beneficial weeds and some of them quite tasty. The use of herbal seasonings often changes the palate so the pre-processed foods, the added sugars, added fats, additional salts become non appealing. Once the "bad foods" no longer appeal to one's tastes then some of the diseases and poor health associated with poor diet disappear.
Children often learn their eating habits and develop their palates by what the parents feed them early in life. Kids can learn to grow their own "kitchen garden" in this video and also what to do with what they grow. Kids do not develop tastes for bad foods but they learn them. The natural palate is devoid of many of the foods we crave today.
See this new HerbFest video with Herbanite Bob explaining the different herbs, such as the edible flowers of garlic and regular chives, the assortment of mints ( orange, pineapple & chocolate) used for fruit salads, teas, desserts that can be mixed in for a healthier diet. The advantages of growing and eating heirloom, heritage variety tomatoes. Many more beneficial herb tips are included.
Often the best pharmacy for disease prevention, and a healthy life, is literally in your own backyard in the kitchen herb garden.
Sign up for free weekly herban tips from Herbanite Bob. Weekly herb tips on growing, cooking, crafting, and medicinal uses. The history of how herbs were used, why sayings developed such as being "caught red handed" are taught by the weekly tips.
Watch this video on the new "herban" lifestyle!