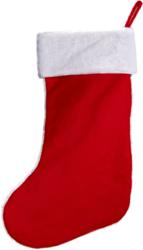 Cool stocking fillers for men
(PRWEB) November 11, 2012
Leading UK online retailers of gifts and presents – ParamountZone.com – launch a brand new range of Christmas present ideas for 2012 that will prove popular with shoppers throught the UK.
Always at the forefront of providing the very best online shopping experience to gift hunters, ParamountZone.com's latest range of is what some in the industry have termed its best yet. From an exclusive RC boys toy, to funkier items ideal for younger family members, this new range has already been flying off the shelves despite only being revealed in the past few days.
The star item in the new range of Christmas present ideas is undoubtedly the brand new Turbo Drone Quadrocopter (http://www.paramountzone.com/rc-quadrocopter-quadcopter-uk.htm), with its worldwide exclusive design. Users can fly, flip and perform all sorts of tricks with this RC Quadrocopter, yet with its stability it's also one fo the most durable RC models of this sort suitable for flyers of all exepreicne levels. What is likely to make this particular Christmas present idea a real sell-out is it's price. Paramount Zone have been able to bring shoppers this item at less than £50, which is around one hundred and fifty pounds less than the usual RRP for Quadrocopters of this nature.
Always keen to priovde shoppers with a variety of items to suit all budgets, the new range of Christmas present ideas for 2012 launched by ParatmounZone.com include various lower-priced items too. Wherther given as stocking fillers, secret santa gifts or just exchanged between school friends and younger shoppers, budget-priced items such as the Like/Dislike Stamps, Social Network Shower Curtain http://www.paramountzone.com/social-shower-curtain.htm and Mini RC Racing Cart wont pull too tightly on shoppers' purse strings.
The range isn't limited to toys, games and gadgets either. Brand new for 2012 include a variety of female-friendly gifts such as the multi-coloured spa lights and the Rose Umbrella, which are also suitable for shoppers with limited budgets. Here is the main Christmas gift guide for 2012.
About Paramountzone.com
At the forefront of gift and present ideas for over 10 years, Paramountzone.com has established itself as one of the leading ecommerce consumer sites in the UK. Consistently stocking the latest gadgets, gifts and lifestyle accessories, Paramount Zone is renowned for its commitment to providing consumers with exceptional levels of customer service.