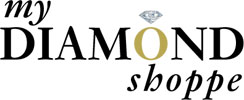 McKinney, TX (PRWEB) November 14, 2012
My Diamond Shoppe, a distinctive jewelry store and licensed Pandora retailer, is pleased to announce that it is showcasing Pandora's new holiday collection just in time for upcoming holiday season. The new holiday collection is full of new jewelry, inspiration and gift ideas. This year the collection includes the new Pavé charms with sparkling gemstones set in sterling silver.
My Diamond Shoppe also carries all Pandora Jewelry beads for customers who wish to create a truly unique holiday gift. The store's experienced staff are available to help holiday shoppers sort through the many choices of Pandora's customized selections until they have created the bracelet, necklace, earrings, or rings they want.
"The holidays are coming up and it is never too early to get started with your shopping," said Chris Sykes of My Diamond Shoppe. "Pandora is one of the most popular gifts for any occasion these days. Come visit our store to see the new seasons beads--She'll be glad you did! And if a custom piece has been on your mind, you'll want to start now for it to be ready for Christmas."
My Diamond Shoppe offers not only the entire Pandora charm and jewelry collection, but also engagement and bridal jewelry, estate and gemstone selections, as well as quality silver and diamond pieces. My Diamond Shoppe also buys all gold, offers watch repair, jewelry appraisals and has a certified gemologist available for identification and information on your precious stones. For complete information about the new holiday collection from Pandora Jewelry and all My Diamond Shoppe jewelry, visit the store's website at http://www.mydiamondshoppedfw.com.
About the company:
My Diamond Shoppe is McKinney's number one trusted jeweler since 2004. They are consistently known as the largest gold, silver, and diamond buyer in the area. With over 700 Pandora charms to choose from, they are the largest licensed retailer of Pandora jewelry in McKinney. My Diamond Shoppe is also a full service retailer which specializes in jewelry and watch repair. For more information, please visit their website at http://www.mydiamondshoppedfw.com.