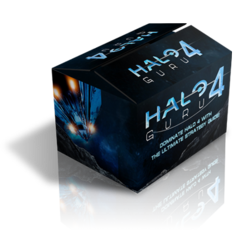 Halo 4 Guru has Been Put Together by a Team of Elite Halo Players and There is Actually Proof of Their Skills on the Website for Both Halo 3 and Halo 4!
New York, NY (PRWEB) November 10, 2012
Halo 4 was one of the most eagerly anticipated games of 2012 and also the official sequel to Halo 3. The game continues as players take control of "Master Chief" to do battle with The Covenant and also a new threat in the way of the Prometheans.
The game claims to feature the most engaging campaign and gamers will want to see the content fast as well as complete the game on Legendary difficulty.
However where the game REALLY heats up is competing online in Multiplayer.
With new map, game modes and a new set up concerning the weapons that players will have access to in terms of Customization, Support Upgrades and Tactical Packages the game has really levelled the playing field for new players.
There are also a host of new maps to get to grips with!
For players that are struggling or that want to better their game there is a new guide that has launched that is causing quite a stir!
Halo 4 Guru has been put together by a team of Elite Halo players and there is actually proof of their skills on the website for both Halo 3 and Halo 4!
There are achievements such as a "Medals Spree" for getting 30 kills without dying, most medals by class in a day and some devastating stats on Slayer that are showcased.
The Halo 4 Guru guide claims to give gamers a complete walkthrough for the Campaign for both normal difficulty and also legendary game modes.
However where we think the guide becomes interesting is that it gives players a complete guide on how to dominate online, featuring a guide for every game mode, how to use the new load outs and specializations system to best effect and an in depth map guide.
This all backed up with HD videos featuring map guides, campaign guides and general tactics we think this guide will be VERY popular!
Although gamer don't need a guide to pick up the game and start playing, with the online being so competitive we think this will help level the playfield a little bit!
For more information head to http://www.h4guru.com.