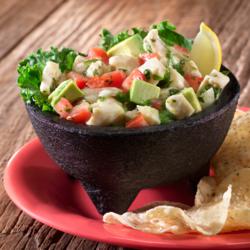 San Antonio, TX (PRWEB) November 12, 2012
For the next several months restaurants all over Texas will be offering their special holiday promotions. San Antonio's Sea Island Shrimp House is no exception. They recently announced their "Two Can Dine for $17.99" seafood special promotion which runs through December 24, 2012 at all six area locations.
The special promotion offers local diners the opportunity to share one appetizer; choices include savory Mexican Shrimp Cocktail or flavorful Ceviche. After their appetizer both will enjoy a delicious entree from the following choices: Two Fried Fish Filets, Lot 'O' Shrimp, Light House Fish or Shrimp Linguine. All entrees come with home-style sides.
According to Sea Island Shrimp House CEO Barclay Anthony, the special holiday promotion is an opportunity for friends, couples, or family members to enjoy dining out together for lunch or dinner at a premium seafood restaurant that offers great food at affordable prices.
Sea Island Shrimp House is a well-known restaurant choice on the San Antonio dining scene. They have been consistently voted Best Seafood Restaurant in San Antonio by the San Antonio Express-News Readers' Choice Awards since 2001. The chain has been family owned and operated since 1965.
The restaurant's six locations serve only premium seafood prepared using family recipes from scratch. The focus of the menu is simple, flavorful, and fresh seafood -- all at an affordable price. In addition, the atmosphere is purposely family-friendly in order to encourage a relaxed and pleasant dining experience for diners of all ages. The Anthony family cordially invites diners to visit one of their locations and enjoy the special "Two Can Dine for $17.99" promotion.
About the company:
Sea Island Shrimp House, a San Antonio icon, has been sourcing and serving the freshest, wild-caught Texas Gulf seafood since opening their first location in 1965. The restaurant's family-friendly atmosphere, delicious food and affordable prices has made this a San Antonio favorite for more than 47 years. Family owned and operated from the beginning, the six San Antonio locations serve only premium seafood that feature scratch cooking and a passion for flavor and value. Sea Island Shrimp House is known for food that is simple, fresh, fast and affordable. San Antonio agrees -- Sea Island has been voted "Best Seafood Restaurant" in the San Antonio Express News' Reader's Choice Poll since it began 2001! For more information visit their website at http://www.shrimphouse.com.