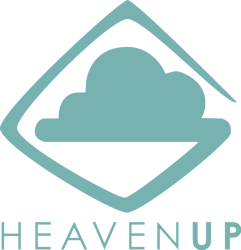 What IF video...challenges us to answers!
Kailua Kona, HI (PRWEB) November 13, 2012
Heavenup; Inc has created a fast moving short two minute video that impacts people with the vision of HeavenUp.com. The vision is to change the world...one profile user at a time, taking action by connecting great people and great projects making a big difference. Click the link to watch: http://www.vimeo.com/53039525
Connecting the social network.....is the vision and passion at HeavenUp.com. Using the music player... Indiewalk, an interactive music platform is here. Stepping into social commerce and processing those $1, 2 and $5 donations are just part of the new features coming to HeavenUp.com soon.
Just a few of the many features to enjoy on HeavenUp:

HU provides a personal and customizable web page. Also an ability to invite friends and add tons of content to personal profile page.
Music – Play favorite music on HeavenUp and add tracks and bands to the profile pages.
Videos - Watch videos, add them to the Video Lounge and display favorites on individuals profile page. YouTube powers the video section – every video available on YouTube can also be viewed on HeavenUp and added to the individuals profile with a single click. All videos that's uploaded on HeavenUp are uploaded to your YouTube account simultaneously.
Photos - Upload Photos and create albums to display on the profile page. HU's new multi-picture upload allows the uploading of numerous pictures at the same time.
Band Promotion - Artist or Band? Perfect! Sign up and create a customizable web page! Upload songs and music videos for everyone to check out. Band promo area – Add links/feeds to a band site, store front, press release, etc. Upcoming shows and events – Let fans know whats is going on. Artists and Bands may be featured on the HeavenUp home page and the HeavenUp Music page.
Join HeavenUp.com by signing in and creating a user profile and connecting with FB and Twitter friends empowering them to join your cause. Make a difference by giving, going or being a "go for it" advocate.
For more info contact: andy(at)heavenup(dot)com