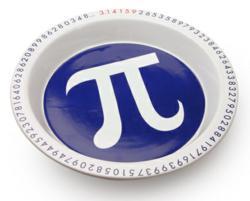 The $35 Raspberry Pi Linux computer struck fervently fascinated do-it-yourself and 'modding' community enthusiasts with all the attention getting impact of a sweet and very well received pie-in-the-face.
Austin, Texas (PRWEB) November 13, 2012
When first announced, the $35 Raspberry Pi Linux computer struck the fervently fascinated do-it-yourself and "modding" communities with all the attention getting impact of a sweet and very well received pie-in-the-face. Parts-People.com's Paul B. Wordman is publishing an ongoing series of Raspberry Pi articles detailing a variety of developments concerning the credit-card sized computer created by the founder of the Raspberry Pi Foundation, Eben Upton. Those articles point to the mission of the non-profit foundation which is "committed to supplying devices with the purpose of inspiring students to embark on technology careers by promoting the study of computer science and related topics".
The Raspberry Pi article series details various usage scenarios including a section called "BrewPi & the Working Man's Bubbly" in which it is mentioned that a few small commercial breweries are already using Raspberry Pi units to drive automation. One article on "Random Slices & Intel's Nuke NUC" enumerates uses such as "indications of interest from developing countries, museums, and hospitals for a variety of uses, including powering displays, and also for parents to use for monitoring disabled children and .... numerous, cost-effective, behind-the-scenes applications that benefit consumers or industrial processes, such as embedding the Raspberry Pi in various types of industrial equipment".
One article mentions the fact that the foundation now offers a Raspberry Pi turbo mode which enables both overclocking and overvolting dynamically, without voiding the warranty.
Another article in the series contains a section titled "Pi School" and it mentions: a United Kingdom "school in London is holding weekend sessions for 240 children to teach them the basics of coding. It seems that the foundation is at least beginning to fulfill its mission and purpose."
Raspberry Pi Articles by Paul B. Wordman

Raspberry Pi Linux Computer Brews Up New Specs: A Bubbly Report
Raspberry Pi Turbo Mode Adds 50% More Rockin' With Overclockin' Under Warranty
3 Slices of Raspberry Pi: A Supercomputer, Board Revision 2.0 PCB, & Now Made in the UK
$35 Raspberry Pi Linux Computer – Random Slices & Intel's Nuke NUC?
CompuLab Intense PC Fanless Mini Core-i7 is No Raspberry Pi
$35 Raspberry Pi Computer is No Fruitcake
About Parts-People.com
Parts-People.com now stocks more than quarter of a million Dell laptop parts, and operates an online store which provides one of the largest selections of Dell replacement parts on the internet.
The Parts-People.com web-site delivers technology information services including a news section covering Smartphones & Mobile Devices, as part of its online comprehensive knowledge-base resource center. Some of those technology news articles have the goal of making geek fun, with things that make people say wow.
Parts-People's Director of Social Media, Roscoe Dyer, creates online tutorial, do-it-yourself, how-to-repair laptop videos, and Dell repair manuals which are updated on a daily basis.
The online store at Parts-People.com serves a large number of businesses, school districts, government agencies, non-profits, and individual consumers that cannot, or will not make eBay purchases for various reasons. The technical staff is a team of experts trained to work only on Dell products; a significant reason that individuals and organizations order replacement parts or ship their laptops to Parts-People, from all over the world, for service or repair.
Continually increasing parts inventory of wholesale Dell laptop parts in Austin's growing technology hub, Parts-People.com now stocks more than 250,000 notebook replacement parts physically in-house, on-site, and ready to ship the same business day.
The company offers a B-2-B Service Discount Plan, as well as refurbished laptops (Click Here).
Established in 2002 as a start-up, entrepreneurial, family-owned business, the company's rapid growth in 2003 became the incentive to consolidate operations in 14,000 square-feet of mixed retail, warehouse, and office space.
Parts-People's growth is bolstered by its location in Austin, which is known world-wide as a technology hub. The area is also home to offices of companies such as: AMD, Apple, Cirrus Logic, Dell, Evernote, Facebook, Freescale, Google, HP, IBM, Microsoft, National Instruments, Nvidia, PayPal, Silicon Labs, and 3M. Often called Silicon Hills, Austin is also known to art, music, and SXSW (South-by-Southwest) aficionados as simply, "the ATX".
Contact Information
Parts-People.com can be reached toll-free at 866-816-5254. The main phone number is 512-339-1990. Fax: 512-339-1996. Technology Journalist: paul.b.wordman(at)gmail(dot)com, paul.bottoms.wordman(at)turbo12(dot)com. Company E-mail: info(at)parts-people(dot)com.