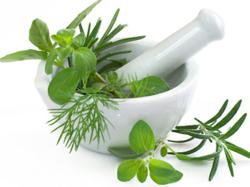 We guarantee that we can fix: Internal & External hemorrhoids , Fistula, Anal Eczema, Fissure, Rectocele, Anal thrombosis, Polypus, Anal Abscess.
(PRWEB) November 10, 2012
Recently, the Markham clinic (serving the Greater Toronto and environs), one of the many Chen family health care facilities to be found worldwide, is offering clinics in Canada and China, with plans to provide a facility in the U.S. in the near future.
The Markham clinic has obtained good reputation in Canada in the past few years. Canadian businessman Carmine Bello recalls how his family looked askance when he first told them that he was eschewing mainstream medicine — which is, of course, free in Canada — to seek a "non-traditional, but yet still traditional" remedy for his rear-end woes.
Mr. Bello had suffered for years from an unpleasant "rear-end Trifecta" consisting of simultaneous hemorrhoids (piles), fissure and anal fistula. A dutiful and tax-paying Canadian, he had exhausted all the mainstream treatments, yet still found nothing more than temporary relief. "I was in Hell," Bello says simply.
Until, that is, he heard about two unusual "sister" clinics — one in Ontario and one in British Columbia — which represented Canada's nascent attempts to allow other forms of health practices into their system. In this case, the two clinics were recently opened, and operated, by the Chen family from China. And utilized fully the age-old principles of "TCM," or "Traditional Chinese Medicine."
"Yes, it was a last resort, but with hindsight I lucked out," explains Bello. "I vaguely understood that a 5000-year-old TCM was considered the wellspring from which most holistic techniques originally evolved. And, at that point, I was willing to try anything."
In Bello's case, "anything" consisted of daily visits to the Ontario clinic, run by the Chen family, where the doctors of TCM gently applied special ointments and other treatments to the affected area.
"After three years of suffering, I was 100% cured in a matter of only weeks," Bello says flatly. "With no relapse."
Both Chen Family clinics specialize in Piles, Fistulas, Fissures, Anal Itching, Polypus, and Crohn's disease, and boast an astonishingly high cure rate.
"North Americans are considered 'newcomers' by the Chinese," explains the Director of the Toronto NATCM Center, TCM Doctor Alan Chen. "They do not understand that, in China, medicine evolved over 1000s of years, with individual families specializing in particular types of treatments. In Asia, this is called "Ancestral Medicine," and it is highly revered. My father has been honored by the Chinese government, at the highest level, for his work. The literal translation of the name they bestowed on him means, "Eradicator of Hemorrhoids."
"The active ingredients in our 100% natural, herbal, proprietary, treatments dry up the "root" of the hemorrhoid, helping the patient heal naturally by blocking the venous flow, while simultaneously expelling "toxins" and "dampness" from the body," Chen adds. "There is no surgery, and very little discomfort. The body is simply allowed to heal itself."
"In the past thirty years, there have been over three million cases in China, and all over the world, cured in our own hospitals and clinics. And each new patient signs a contract with us, we guarantee the result in writing."
Bello adds, "In a way, Canada is taking a bold step by allowing these fairly unusual alternative treatments as a supplement to the mainstream tax-paid system, and our politicians should really be commended for this."
"People who hear about my story always ask me if I regret that this was a protocol not paid for under the Canadian system, and that I had to pick up the cost of my own. And my answer is always the same — if I had to do it over again, I would make the same choice. In a heartbeat."
For more information: please visit http://www.natcm.ca
Alan Chen, TCM Doctor.
Clinics in Markham Ontario and Vancouver, BC.
Website: http://www.natcm.ca
905.415.1777