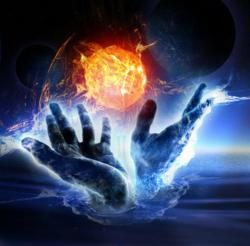 We have
been so focused on fulfilling our external needs that we too often overlook our
soul, or our spiritual self.
(PRWEB) November 20, 2012
So what is all the fuss about? while Investigating this course called "Invisible Truth", reporters found that thousands of people searching the "Self Help" category, bought the course before it was even completed. One might ask why this has any more relevance or potential for "Coaching" than any of the other so-called "Self Help" courses out there. So the team searched to find one prevalent topic. "How to find Peace"
At some point in the midst of modern-day living, many have asked the question "How can I find peace?" This question becomes particularly relevant in the midst of ever-increasing demands on our time and attention from work, relationships, and information overload. Peace can be difficult to find in the midst of the chaotic lives we too often find ourselves living.
Invisible Truth is an organization focused on helping people answer these questions. Christina Smith, founder of Invisible Truth, believes that our soul, the internal self, must be nurtured just like our external selves. We have been so focused on fulfilling our external needs that we too often overlook our soul, or our spiritual self.
Company info: The company Invisible Truth Alliance was put together around a team to begin studying what was known by both the scientific world and the world of religion. When the research began, and the idea of Invisible Truth was conceived, research behind the science of the Laws of Attraction came first. Hundreds, if not thousands, of papers have been produced on this subject. The team then narrowed the scope to those that were published in peer review magazines and journals. In other words, published works that were backed by independent empirical findings. These efforts resulted in a product that is based on empirical evidence published in reputable publications. The corporation was founded in Seattle Washington in 2010. Christina E. Smith, President.
The team at Invisible Truth, located around the United states, believes that this course offers an invaluable resource not just to individuals seeking to improve their lives, but also to businesses and organizations looking for ways to increase team functioning and productivity. Even a youtube mini motivational production is available. According to Ms. Smith, many resources in this space too often focus specifically on improving individual functioning on a personal level, while the course put forth by Invisible Truth has a much wider application. Leaders who are interested in improving group functioning could certainly benefit from the principles and lessons contained within the audio course.