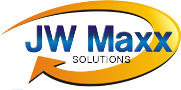 Scottsdale, Arizona (PRWEB) November 11, 2012
This Veteran's Day, World War II Veterans are able to participate with online reputation management company JW Maxx Solutions to create a 'Legacy Profile' directly on the JW Maxx Solutions website to honor the stories and legacies of war heroes across the country.
JW Maxx Solutions CEO Wally Halicki says, "Veteran's Day is a day to remember the legacy of those who fought in World War II before it is forgotten and untold. It is a day to honor and listen to the stories of the war heroes that fought so bravely for our freedom and it is important to give back to them before it is too late."
For those World War II Veterans interested in sharing their legacy and war stories to JW Maxx Solutions, will have a profile created for them with their picture, their war story and/or any information they want to share about their lives now. Anything that the veteran would like to share about how they got involved in the war, drafted and their experience during World War II is to be included in the profile. The 'Legacy Profile' will have a unique URL for each veteran and be setup for sharing via emails or social networks.
Wally Halicki mentions, "A majority of the world uses social media as a way of communication and way to express themselves. Having a profile created for the story that gets passed down to generations can be set in stone by sharing it on the internet. That way it won't be forgotten or untold."
If you or a loved one is interested in participating in having a 'Legacy Profile' created and shared online from online branding specialists, JW Maxx Solutions, please contact them at your earliest convenience.
JW Maxx Solutions
11811 N Tatum Blvd, Suite 3031
Phoenix, AZ 85028
Phone: (602) 953 – 7798
Email: info(at)jwmaxxsolutions(dot)com
Website: http://www.jwmaxxsolutions.com/