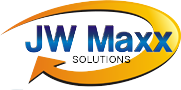 Scottsdale, Arizona (PRWEB) November 11, 2012
North American World War II heroes are welcomed to create a free online 'Legacy Profile' on JW Maxx Solutions, top reputation defense experts website in honor of their heroism this Veterans Day. "My father was a veteran of World War II from Poland who died before my children had a chance to hear his remembrances" Halicki explained. "I feel that my boys lost a significant part of their heritage when he passed away, so I decided to help these surviving veterans find a way to share and keep their memories and experiences alive for many years and many generations to come."
JW Maxx Solutions are experts in the field of online marketing and online reputation defense but this free veteran program is no marketing gimmick. "All our employees are very proud and excited to get this program started for Veterans Day 2012", Halicki explained. Each veteran will be asked to complete a profile that includes basic background information such as name, date of birth, date of induction, date of discharge and current location. As an online marketing expert, Halicki was much more excited about the rest of the survey that requests more detailed and personal information but is not required to be filled out.
"These veterans will now be able to upload as many photos and scanned documents that they would like to be a part of their legacy profile. They can list their medals and any special recognition; there is a space to list where they trained, where they served, their first mission, their most memorable mission, where they were at the end of the war, and what they did afterward. I can't begin to explain how proud all the employees of JW Maxx Solutions are to give something back to all those courageous men and women who served our country so valiantly," stated Halicki.
Any veteran interested in creating a free legacy profile should visit the main website and a very dedicated and professional team of online branding specialists are available to assist these veterans or their family members during regular business hours Monday through Friday. Don't wait to create your legacy until its too late!
JW Maxx Solutions
11811 N Tatum Blvd, Suite 3031
Phoenix, AZ 85028
Phone: (602) 953 – 7798
Email: info(at)jwmaxxsolutions(dot)com
Website: http://www.jwmaxxsolutions.com/