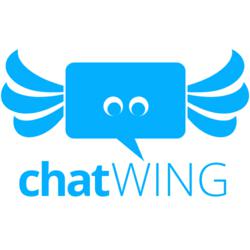 Boston, MA (PRWEB) November 11, 2012
Chatwing has just launched a free chat widget that can be used for any blog or website. This chat app can be customized easily, and also offers unlimited chat box creation. Users can also add moderators, especially if they are maintaining 'team blogs.' The Chatwing application has also been recognized in many online sectors and blogging communities. This is because of Chatwing's high rate of visibility and accessibility.
In the latest Chatwing free chat box, users can now select from three form factors. The first style is the actual shoutbox that is embedded to a website. This will take a moderate amount of space in the website, yet admins can track visitor messages. The second form is the pop-up window style. This one takes lesser space and only embeds a 'chat now' button that visitors can click. Once visitors click the button, they will be taken to a separate window that shows the Chatwing user's chatbox.
Chatwing's three form factors have benefited many bloggers and web surfers. With such adaptability, Chatwing's free shoutbox has become one of the most widely recognized chat apps online. Many website owners have also been using the Chatwing app as a handy visibility tool. Because of the interesting discussions that Chatwing can bring, visitors can now connect at a better rate.
The Chatwing chatbox team is currently reaching out to thousands of website owners. The team is always open for suggestions and feedbacks that can help the Chatwing app become more efficient and useful. In the coming months, new developments will be introduced to the Chatwing platform.
About Chatwing.com
Chatwing.com specializes in the new field of website chat. Over years, the Chatwing team has introduced live chat widget for hundreds and thousands of blogs. The Chatwing application bridges people from many parts of the world, creating global synergy through the Internet. The shout box can be installed in just seconds, and it can be used for varying purposes such as leisure and Internet marketing. It also allows a user to customize the size, color, and name of the widget. Chatwing is 100% free for everyone.