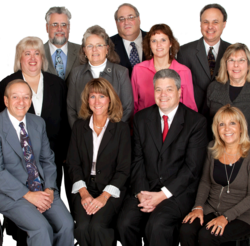 We tailor each Virtual Controllership Services client so business owners can see immediate cash savings!
Southampton, PA (PRWEB) November 13, 2012
Zinman & Company can now provide small to mid-size clients the ability to outsource their accounting, bookkeeping and tax advisory needs with full support. Whether your Chief Financial Officer (CFO) or finance director needs more support or your accounting team is in transition, Zinman's Virtual Controllership Services provide hassle-free accounting at your fingertips. This innovative solution is affordable, scalable and seamless.
For example, with Virtual Controllership Services Zinman & Company can proactively provide answers to post-election questions about whether you should accelerate collections and defer payments in light of the Alternative Minimum Tax (AMT), expiration of Bush Tax Cuts and implementation of the Medicare tax surcharge.
According to Mark Zinman, Managing Partner for the Zinman & Company CPA firm, "Virtual Controllership Services or VCS lets us provide a virtual team of accountancy professionals to help our small and medium size business clients with accounting, bookkeeping, tax and financial challenges. Further, we tailor each Virtual Controllership Services client so business owners can see immediate cash savings when comparing VCS to traditional accounting services and in-house bookkeeping or accounting staff."
"Our clients speak for themselves," continues Mark. "In our latest video, we invite you to hear from Zinman & Company clients about how we have reduced their stress and provided cutting edge advisory, tax and financial planning for them by using services like our new Virtual Controllership Services program."
If your accounting needs are in transition or your CFO needs more support, VCS can provide a lower cost, higher value solution leveraging decades of experience at Zinman & Company. Learn more.
For more information email info(at)thecpa(dot)com or call 215.357.2250
About Zinman & Company PC Certified Public Accountants
Zinman & Company PC is a top accounting and CPA firm serving Pennsylvania, New Jersey, Delaware and Florida with a highly experienced team of Certified Public Accountants and accountancy professionals, trusted for over 2 decades by small and medium size businesses for accounting, tax and financial advisory needs. Services include accounting, bookkeeping, audit & assurance, tax planning & compliance, business advisory, business startup, full service outsourced accounting and Virtual Controllership Services.