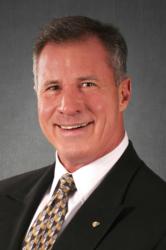 We have made unprecedented investments in our infrastructure throughout South Florida, not only to accommodate our continued growth, but to position the region as an international hub.
Miami, Florida (PRWEB) November 12, 2012
The Realtors Commercial Alliance of the Miami Association of Realtors (RCA MIAMI) announces the annual RCA Super Conference & Commercial Real Estate Expo on November 16, from 9:00 AM until 4:00 PM, at the historic Biltmore Hotel in Coral Gables, Florida.
More than 15 national, regional and local business and academic speakers will address a wide variety of commercial real estate topics that will focus on South Florida as the market place of the Americas. The event will look at the current state of the region and key global economic drivers, now and in the future.
Presenters include Rodolfo Sabonge, Executive VP for Planning & Business Development
Panama Canal Authority, who will talk about the widening of the Panama Canal that will be finished in 2014 and its impact on South Florida. Elizabeth Plater-Zyberk, Dean of the University of Miami School of Architecture, will discuss how Miami has developed into a major international marketplace through key planning, zoning and design initiatives, and the vision of where we can go from here.
John Dohm, CCIM, SIOR, and RCA President said "we have made unprecedented investments in our infrastructure throughout South Florida, not only to accommodate our continued growth, but to position the region as an international hub. Participation by these key executives from American Airlines, the Panama Canal Authority, Federal Express and Baptist Health amongst others assures that this program will highlight the unique opportunities that lie ahead for our community in the global marketplace."
Additional Programming and Speakers:

Dr. Randy Anderson, Howard Phillips Eminent Scholar Chair of the University of Central Florida: Taking advantage of the current commercial real estate cycle.
Beacon Council "One Community, One Goal" Session: Executives from the Beacon Council, American Airlines, Baptist Health and FedEx will discuss key economic drivers of our region.
Globalism: Peter Zalewski of Condo Vultures and Martin Melo of Melo Development will talk about International investment in our region, and where the increase in International investment is coming from, now and going forward.
South Florida: From Winter Resort to Global Capital: RCA President John Dohm will highlight key investments in the sea and airports of Miami-Dade and Broward County, as well as a market overview and update on South Florida's newest projects.
Cost for RCA MIAMI members and members of partner organizations is $79 and $99 for non-members. Luncheon tables of eight (8) are available for $600, which includes premium seating and company signage. Lunch and breakfast is included with registration.
To register and for more information go to http://www.MiamiRE.com, e-mail paul(at)miamire(dot)com, or call 305.468.7060. Members of the media, email your credentials to Lynda(at)miamire9dot)com to register.
About RCA MIAMI
The REALTORS Commercial Alliance of MIAMI (RCA MIAMI) seeks to serve commercial members and to shape and unify the commercial real estate brokerage and service industry in South Florida. With over 1,200 members, RCA is the only association of REALTORS dedicated exclusively to commercial real estate interest throughout Miami-Dade and extending into Broward County. The Alliance provides member services, including a legislative voice, educational opportunities, a code of ethics, and networking opportunities that provide enhancement of the commercial REALTORS' knowledge base and ability to service their clients. RCA MIAMI participation facilitates networking opportunities. The Alliance hosts the Annual Commercial Super Conference and Expo, the largest commercial expo in South Florida.
About the MIAMI Association of REALTORS
The MIAMI Association of REALTORS was chartered by the National Association of Realtors in 1920 and is celebrating 92 years of service to Realtors, the buying and selling public, and the communities of South Florida. Comprised of four organizations, the Residential Association, the Realtors Commercial Alliance, the Broward County Board of Governors, and the International Council, it represents more than 25,000 real estate professionals in all aspects of real estate sales, marketing, and brokerage. It is the largest local association in the National Association of Realtors, and has partnerships with more than 100 international organizations worldwide. MIAMI's official website is http://www.miamire.com.
xxx