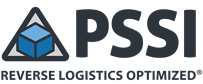 Tim has managed multi-million dollar operations in Reverse Logistics and Aftermarket Services for giants in the industry like Ingram Micro, Excel, and New Breed. He has an entrepreneurial background in founding a 3PL services company, NxtGen Options, and
Coppell, Texas (PRWEB) November 13, 2012
Product Support Services, Inc. (PSSI), a specialized provider of service supply chain and reverse logistics solutions for the electronics industry, today announced the company has secured the services of Tim Bradford as their Vice President of Sales and Business Development.
Bradford brings more than 20 years of aftermarket services experience to his role at PSSI, where he will drive the company's growth through the development and execution of their sales strategy. According to PSSI President and COO Bill Biancaniello, Tim has a substantial background in service supply chain management on both the operations and sales side of the business. His diverse experience will enhance PSSI's ability to develop and deliver innovative solutions for its customers. Tim will report to Mr. Biancaniello.
"Tim has managed multi-million dollar operations in Reverse Logistics and Aftermarket Services for giants in the industry like Ingram Micro, Excel, and New Breed. He has an entrepreneurial background in founding a 3PL services company, NxtGen Options, and has led sales initiatives in each of his previous positions. Tim brings demonstrated leadership and skills to our team and we are excited to have him on board." said Biancaniello.
About Product Support Services, Inc.
Based in Coppell, Texas, Product Support Services, Inc. (PSSI) provides service supply chain solutions to assist OEMs, service providers, retailers, distributors, carriers and 3PLs provide reverse logistics solutions including product returns management and depot repair services that optimize value recovery on returned products and extend the life-cycle on deployed electronics. Operating from 125,000 Sq. Ft. facility in a triple free port zone, PSSI employs lean manufacturing principles and is an ISO9001:2008 certified operation.
For more information about PSSI, please visit our website at http://www.pssirl.com today.