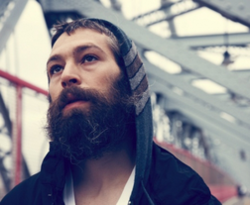 Cincinnati, OH (PRWEB) November 12, 2012
Matisyahu returns to the road in early 2013 for a limited run of special "Acoustic Evening With Matisyahu" performances. Pre-sale tickets are available on November 12th and are on sale to the general public on November 16th.
Matisyahu will be releasing Spark Seeker: The Acoustic EP on January 15th via digital retailers; a five track EP will be available via Amazon and a seven track EP will be available via iTunes. He will be releasing additional acoustic bonus tracks via his official website, http://www.matisyahuworld.com.
Reserved tickets, $42.50, $32.50 & $25 (plus applicable fees), go on sale this Friday November 16th at 10 AM at http://www.ticketmaster.com, http://www.tafttheatre.org, the Taft Theatre Box Office and all Ticketmaster outlets including select Kroger stores. Charge by phone at 1.800.745.3000.
Since first emerging on the international stage in 2005, Matisyahu has established a reputation for following his muse—from the stripped-down roots reggae of the gold-certified Live at Stubb's to the trippy ministrations of Youth to the polished pop eclecticism of Light. Then, in 2010, he returned to the venerable Austin venue that introduced him for Live at Stubb's II, demonstrating that all those travels had somehow only strengthened his connection to his musical bedrock. It was a whirlwind half-decade journey, one that earned Matisyahu a place in pop culture at large. And it was only the beginning. Now based with his family in Los Angeles, Matisyahu blasts off yet again with Spark Seeker, a bold new studio album that finds the one-of-a-kind vocalist and songwriter exploring uncharted territory with help from an expansive cast of collaborators. Outer garments, of course, long defined Matisyahu in the eyes of many. "I was the Hasidic reggae superstar," he says with a knowing laugh. So when Matisyahu took to Twitter late last year to post a picture of himself with his new look, he did it with a certain amount of relief. "It just felt good to sort of restart everything," he says, adding that the transformation actualized one of the central themes of Spark Seeker: the impermanence of the physical form. "We live in a world where people tend to think in extremes and categorize with ultimate statements," Matisyahu says. "While it's true that at one point it would've been pretty accurate to describe me as Hasidic reggae, for most of my career my music has been a blend, a mixture." Throughout Spark Seeker you can hear Matisyahu embodying the album's title—and embracing its humble promise. The album has a depth to it as well as a lightness, which alludes to the most essential theme of the record--that everything in life, especially music, exists in mixtures and blends. "This is definitely pushing the boundaries of what I've done before," he acknowledges. "It's a new kind of record for me." At this point we'd expect nothing less.