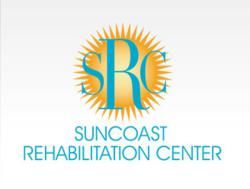 Our main purpose is to rehabilitate people addicted to drugs and alcohol in a safe and healthy way while empowering them to remain drug-free.
Spring Hill, FL (PRWEB) November 12, 2012
Suncoast Rehab Center, a Florida drug rehab facility with a 76 percent success rate, is battling the drug war on the front lines by arming local students with knowledge to fight the drug epidemic through the National Red Ribbon Campaign.
Red Ribbon Week honors and unites people for a drug and violence prevention campaign that is observed every year during the last week of October. It was created in response to the murder of DEA Agent Enrique Camarena in 1985. That violent act catalyzed parents and youth in communities across the country who began wearing Red Ribbons as a symbol of their commitment to raise awareness of the killing and destruction caused by drugs in America. (1)
Suncoast Rehab Center staff visited three Florida schools and met with over 70 students between the ages of 13 to 17 in order to provide them with a message designed to strengthen their resolve to stay away from drugs. The students were given the booklet "The 10 Things Your Friends May Not Know About Drugs" and were taught how to recognize signs of abuse. They were also provided with a 'drunk' simulation exercise in order to have a first-hand view of what alcohol does to one's perceptions.
The 2011 National Youth Risk Behavior Survey found that nationwide, 20.5% of students had drunk significant amounts of alcohol for the first time before age 13 years. The survey was conducted in all regular public and private schools with students in at least one of grades 9–12 in the 50 states and the District of Columbia.
CEO of Suncoast Rehab Center, Tammy Strickling adds "Red Ribbon Week is all about prevention and it is our responsibility to educate kids on the dangers of drugs. Our main purpose is to rehabilitate people addicted to drugs and alcohol in a safe and healthy way while empowering them to remain drug-free. While doing so, we strive to educate children on the dangers of drugs so they never start, because education and prevention is what will ultimately win the battle."
Student reactions were overwhelmingly positive to the 'drunk' simulation:
"I liked the demonstrations. It gave me a lot of understanding. You can appear sober but still be intoxicated."
"The demonstration really gave me a good idea of how people would act if they're drunk. The booklets that came with the presentation are very informative."
Suncoast doesn't share the belief that an addict is always an addict. They believe anyone can be helped to overcome their addiction for good. Their program addresses the physical and mental aspects of the addiction and gets to the real problem that led to drug use in the first place.
In association with Red Ribbon Week and throughout the year, Suncoast Rehab Center will continue educating students about the dangers associated with drug use. For more information about Suncoast Rehab Center, visit http://www.suncoastrehabcenter.com.
About Suncoast Rehab Center:
Located in Spring Hill, Florida, with a 76 percent success rate, Suncoast Rehab Center provides long-term treatment, intensive sauna detoxification and cognitive therapy courses and counseling. Suncoast is licensed by the Florida Department of Children and Families, and was recently awarded a 100% inspection score for the third year in a row. Suncoast handles the deficiencies, weakness and problems created through drug use without the use of additional drugs. Patients are helped to uncover the issues that led to their drug use through counseling, therapy and life skills that puts the patient back in control of his/her life and future. Suncoast's purpose in drug rehabilitation is to heal the whole person and give the person tools and education to remain drug–free. For more information, visit http://www.suncoastrehabcenter.com.