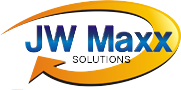 Scottsdale, Arizona (PRWEB) November 12, 2012
Online branding specialists JW Maxx Solutions offers free public profiles for living veterans of World War II, allowing them to digitally document their unique experiences in a way that will preserve their narratives forever.
Each veteran's story, or Legacy Profile, is to be written by a veteran him- or herself and sent to online branding specialist JW Maxx Solutions for placement on the web site. This online archive, idealized by JW Maxx Solutions CEO Walter Halicki who comes from a long lineage of American and Canadian veterans, has a twofold mission.
The primary goal of the Legacy Profile project is to document the vibrant, extraordinary stories of veterans in a fashion that will transcend time. As the drafted teenagers of the 1940s approach centenarian status, Halicki fears that the heroic tales of this great conflict will be forever lost as the generation passes away. While many pass on their stories to their children and grandchildren, such tales still risk being forgotten after a single generation. With Legacy Profiles, their stories live on.
The second goal of the Legacy Profiles project is to lay a foundation for a boots-on-the-ground perspective of this epic war as it raged across Europe and the Pacific Theatre. "Though we can always get the overarching facts from history books or Wikipedia, Legacy Profiles are more about the human side of the war." says Halicki. "I want to create an interactive skeleton of history that veterans help build; something people can add to so they can give a voice to history and also be a part of something much bigger than themselves."
In creating Legacy Profiles, online branding specialist JW Maxx Solutions also hopes to generate a public forum wherein visitors can appreciate and honor those who sacrificed so much during this prolific time period. Legacy Profiles also allow users to upload pictures, letters and maps in addition to their stories in order to better detail their worldly experiences. Submissions for Legacy Profiles will be accepted from veterans of all nationalities.
All potential profiles will be cataloged and published to the online archive. Visitors to the Legacy Profiles can search veterans by name and see all their information provided for viewing. Though Legacy Profiles are open to only those who served in World War II, online branding specialist JW Maxx Solutions plans to create other sites for additional conflicts including those that took place in Vietnam and Korea.
Online branding specialist JW Maxx Solutions is best known for its reputation management services, combining aspects of public relations, advertising and search engine optimization (SEO) to increase its client's online visibility and ameliorate issues stemming from online defamation. Based in Scottsdale, Arizona, online branding specialist JW Maxx Solutions works with many diverse and high profile clients, including travel resorts, medical offices and technology companies.
****
Online branding specialist JW Maxx Solutions can be contacted at:
JW Maxx Solutions
http://www.jwmaxxsolutions.com
Phone: (602) 953 – 7798
11811 N Tatum Blvd, Suite 3031
Phoenix, AZ 85028