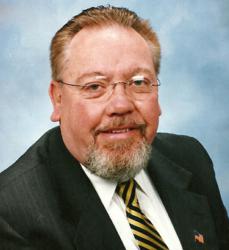 Rick understands franchising from both sides of the table.
Denver, Colo. (PRWEB) November 14, 2012
SBALoansToday.com, the authority in SBA lending, announced the addition of Richard (Rick) Combs as President of Franchise Finance. Combs was dubbed the "Grandfather of Franchise Financing" by the Atlanta Business Chronicle in 2006 and brings years of franchisee and franchisor relationships to the SBALoansToday.com team. Combs understands the intricacies involved in franchise financing, and is working to build relationships with franchisors to help prospective franchisees obtain the small business financing they need to grow their businesses.
Rick brings over 30 years of franchise lending experience to this new position. In his extensive career, he has focused on building long-term relationships with the largest franchises in the U.S. in industries ranging from hospitality and restaurants to petroleum and automotive. His expertise has enabled him to establish sound lending programs at large financial institutions including Westinghouse Credit Corporation, Bank of America and U.S. Bank.
"Rick understands franchising from both sides of the table," commented Bill Clanton, Founder and President of SBALoansToday.com. "Relationships are priceless in business, and Rick's impressive track record for working with the biggest names in the franchise industry, while also understanding the issues that the franchisee is facing, makes him the perfect conduit for those two entities and for our organization."
SBALoansToday.com is the authority on SBA small business lending and USDA loans. They help small businesses navigate the process of obtaining financing, including franchise loans, through government guaranteed lending programs. SBALoansToday.com is headquartered in Denver, with offices at 17th and California. They are currently hiring for many positions including underwriters, closers/processers, and business development officers, and may be reached via email at HR(at)SBALoansToday(dot)com or by calling toll free 1-855-SBA-4-BIZ (1-855-722-4249).