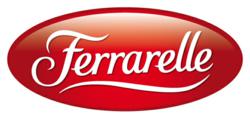 New York City, NY (PRWEB) November 13, 2012
In the wake of Hurricane "Superstorm" Sandy which brought New York and New Jersey to its knees with unprecedented damages, Ferrarelle USA mobilized immediately to help those worst affected by the disaster with the distribution of tens of thousands of bottles of water. Tearing through the East Coast, the storm caused numerous fatalities, crippled power supplies to over 1,389,000 million people and left whole communities without basic human services.
Immediate coordination with the Red Cross enabled truck loads of Ferrarelle to be swiftly mobilized to those affected in Staten Island with additional assistance from the Marine Corp, ensuring those left devastated from the storm were made available a constant fresh water supply. The destruction of power lines resulting from the strong storm surge left the entire island in darkness and cut off from immediate first response assistance.
The coastal communities of Rockaway and Breezy Point in Queens were hit especially hard by the hurricane with an entire section of Breezy Point burned to the ground. The collapse of the oceanfront boardwalk created damage to power lines and cut off cell phone services to the area. With drinking water supplies contaminated and not suitable for human consumption in the days following the storm, the distribution of Ferrarelle in critical Zone A, organized by New York Italians Sandy Relief, have proved lifesaving to the most vulnerable people in their darkest hour.
The entire coastline of New Jersey was pummeled by the storm with popular tourist destinations of Seaside Heights and Point Pleasant damaged beyond recognition. Donations to The Food Bank of Monmouth and Ocean County of over 22 pallets of Ferrarelle prior to the storm ensured timely availability of water for the community who may face up to three weeks without power and water.
"Our communities have been profoundly affected by Hurricane Sandy," commented Ron Salerno, Director of Ferrarelle USA. "By contributing to the relief efforts and donating Ferrarelle to those left battered by the storm, we are committed to helping residents get back on their feet and quickly recover and rebuild."
Ferrarelle USA will continue to assist communities affected by Hurricane Sandy. Please contact Ron Salerno, rsalerno@ferrarelleusa.com, (732) 208 1818 for further details.