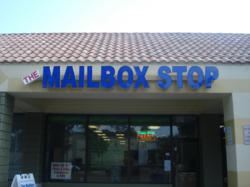 Independent store owners, unlike many franchise owners, actually make more money when there is more shipping, and the holiday season is the best time for this by far.
Las Vegas, NV (PRWEB) November 22, 2012
In an announcement at the nation's capital last Thursday Postmaster General Patrick Donahoe said that it is expected the Postal Service will deliver over 365 million packages this holiday season, which would be a 20% increase over the previous year. UPS and FedEx are expecting significant increases in package shipping as well according to CBS news radio affiliate WTOP.
Donahoe says that the majority of the increase in package shipping is due to the increased popularity of e-commerce and ordering packages online. First Class Mail continues in the decline, "You really can't make the difference up in packages. But we're of course going after packages to grow the top line of the organization."
Even with the caveat of continued decreases in First Class Mail, this is welcome news for USPS, which has been struggling under recent legislation which required employee retirements be funded within the decade for the next 75 years. It may also be good news for independent owners of mailbox stores according to Theresa Whitley, General Manager of The Mail Box Stores. The Mail Box Stores is the largest independent non-franchise developer of mailbox stores in North America. "The assumption that because USPS has struggled recently due to a lack of interest in the mail is simply false. People need mail. They will continue to need mail for the foreseeable future. The increase in packages delivered is certainly a sign of the evolution of the mail industry. It makes sense that as online shopping becomes more popular, so too will more packages need to be delivered, especially during the Holidays. The question for owners of mailbox stores is, who really benefits?"
Whitley is no stranger to the mailbox industry, having been involved in it for over 20 years and assisting in the development of over 900 stores. "Increases in the mail overall tend help USPS due to the nature of their business, but when franchises like UPS begin to tout this as a sign of good things, well, their talking about UPS corporate, not that guy who owns one of their stores on the corner. That guy makes practically nothing from increases in packages due to overhead, franchise fees, UPS shipping fees, and the fact they are only allowed to use UPS. Independent store owners, unlike many franchise owners, actually make more money when there is more shipping, and the holiday season is the best time for this by far. USPS is expecting a 20% increase over last year? Well that is actually a descent barometer of what an independent mailbox store owner might expect."
The Mail Box Stores is an independent, non-franchise developer of mailbox stores. They specialize in all areas of mailbox business development including financing assistance (up to 100% plus working capital), site location, lease negotiation, business and store operation training, complete store build-out, a network of wholesale suppliers, and ongoing support for the life of the business.
Discount Retail Store Services is an independent business development company that offers turn-key business start-up opportunities across six proven business models including Dollar Stores, Clothing Stores, Mail Box Stores, Teen Stores, Party Stores, and Fitness Centers. DRSS is not a franchise operation. Upcoming news about DRSS can be found on their Facebook Page.