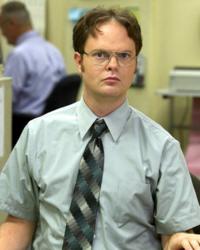 Learning how to dress well can be a long, drawn-out process...
San Francisco, CA (PRWEB) November 13, 2012
Mens-Ties.com, a San Francisco based retailer for men's fashion accessories, took a look at the most common mens fashion faux pas of 2012. The five worst offenders, which include bad socks, novelty ties, and tacky dress shirts, are highlighted with a dedicated article for each.
"We get a lot of questions from readers regarding how they can improve upon their ensembles," says the retailer's founder Hendrik Pohl. "Sometimes it can be rather difficult to answer these questions, as it all comes down to the fact that everyone's style is different. There are, however, a variety of mistakes that are commonly made by even the most fashion-forward men, and highlighting these is perhaps one of the best ways to educate readers on how to dress well. After all, it's more about learning what not to do than it is trying to find some secret formula for dressing successfully."
Each piece in the series focuses on a particular mistake that is commonly made in men's fashion. Wearing the wrong socks is one topic that is breached, while embracing tacky novelty ties and allowing colors to clash are also covered. While the pieces highlight examples of each of these common mistakes, they also explain ways in which modern men can avoid making them.
"These are the types of mistakes that those who are new to men's fashion tend to make," says Pohl. "Learning how to dress well can be a long, drawn-out process, and making mistakes is simply part of it. We wanted to take the time to show our readers a few common things that they can perhaps look out for, though, which can help them to focus more on putting together attractive, functional ensembles."
Retailer Mens-Ties.com publishes a variety of different article series' each month. While many focus on how modern men can dress in a more fashionable manner, some highlight celebrity fashion, as well as style in politics.
"We try to keep our article series' as diverse as possible, so as to keep the attention of the reader," says Pohl. "If we were writing about the same thing every week, our readers would no doubt get bored over time. Identifying common mistakes in men's fashion is just one topic that relates to the pieces we tend to publish; there are many more. By providing a diverse range of fashion-oriented information, we feel as if we're helping our readers to make better decisions in their own lives."
For more information, please visit: http://www.mens-ties.com/five-avoid-worthy-menswear-faux-pas/