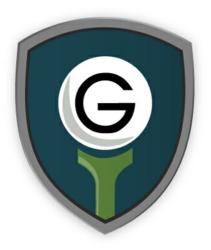 TheGrint.com is going to revolutionize the way golfers interact with each other outside the golf course
Miami, FL (PRWEB) November 14, 2012
The launch of TheGrint.com is going to revolutionize the way golfers interact with each other outside the golf course. This new golf handicap tracker is designed with a whole new focus in mind which goes back to the basic elements of golf: Competitiveness.
Most people agree that the reason why golf is so addictive is because golfers are competing against themselves to become better golfers. But being a better golfer without being able to brag about is not as fun. So TheGrint allow them to do just that.
This new Golf Handicap Service launched recently and has attracted hundreds of golfers that use it regularly. And the main reasons behind the current high level of engagement and growth has to do with the competitive elements of the website.
Some of these elements include 1) a Ranking table on the home page that ranks members by Golf Handicap and other stats against their friends, 2) a wall-like activity feed that publishes the milestones of golfers (i.e. breaking 100 for the first time, hitting their best ever Greens in Regulation percentage), 3) a groups section called Tours that allow users to create virtual Tournaments and compete even if they are playing on different golf courses (scores are normalized by difficulty of the course).
Additionally, this new free Golf Handicap Tracker makes it easier than ever to track golf rounds. Users can simply take a picture of the scorecard at the end of a golf round and then send it by email to TheGrint. Then the score will be uploaded for them. No more paying for tools that force users to do the work themselves. Instead TheGrint will do the hardwork.
TheGrint is currently providing all of its services for free to anyone joining now, and those early believers will remain full free access forever. In the future, the website will begin charging for some of the premium features, but the main functions of the website will continue to be available for everyone.
Contact us to learn more about TheGrint.