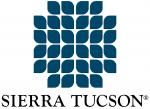 Chicago, Ill. (PRWEB) November 13, 2012
Sierra Tucson, an international leader in the treatment of addictions, pain management, and mental and behavioral health disorders, is set to hold its Sixth Annual Chicago "Gratitude for Giving" Breakfast on Friday, November 16, 2012, from 8:00 – 10:00 a.m. at W Chicago Lakeshore, Altitude, 33rd Floor, 644 North Lake Shore Drive, Chicago, Illinois.
The event will recognize six medical and clinical professionals for their outstanding contributions to the Chicago community. The honorees were nominated by their peers, and over 140 professionals are scheduled to attend. Media are invited to attend free-of-charge.
The following individuals will be recognized for their service:

Kimberly Dennis, M.D. – Compassion Recognition
Heather Hale, Psy.D., LCPC, CADC – Hope Recognition
Alec Ross – Humility Recognition
Anthony Pacione – Spirit Recognition
Ellen Astrachan-Fletcher, Ph.D. – Vision Recognition
Steven M. Prinz, M.D. – Gratitude Recognition
"Sierra Tucson is proud to support our healthcare community and congratulates each of these honorees for giving so much of themselves to this worthy profession," said Sierra Tucson's Executive Director, Stephen Fahey, M.S.W., M.B.A. "Sierra Tucson recognizes the value of these professionals who inspire us with expertise and passion in their work."
For more information, contact Kristen Canalia at 773-332-3005 or Andrew Suma at 708-710-5153.
About Sierra Tucson
Since its inception in 1983, Sierra Tucson has become an international leader in the treatment of addictions, eating disorders, mood disorders, pain management, and trauma/PTSD. A fully licensed Level 1 Specialty Hospital and Level 2 Behavioral Health Residential Treatment Center, Sierra Tucson is known for its holistic, bio-psycho-social-spiritual treatment approach and expertise in treating co-occurring disorders. Individualized treatment plans incorporate 12-Step philosophy, a wide variety of innovative and integrative therapies, a Family Program, and a combination of Western and Eastern Medicine practices. Dually accredited by The Joint Commission, Sierra Tucson employs seven full-time physicians as a key part of its multidisciplinary treatment team. Located on 160 acres at the foot of the Santa Catalina Mountains near Tucson, Arizona, this exceptional facility offers a beautiful, natural healing environment and the highest level of confidentiality. For more information about Sierra Tucson and its programs, call 800-842-4487 or visit http://www.SierraTucson.com.
Sierra Tucson is a member of CRC Health Group, the most comprehensive network of specialized behavioral care services in the nation. CRC offers the largest array of personalized treatment options, allowing individuals, families, and professionals to choose the most appropriate treatment setting for their behavioral, addiction, weight management, and therapeutic education needs. CRC is committed to making its services widely and easily available, while maintaining a passion for delivering advanced treatment. Since 1995, CRC programs have helped thousands of individuals and families reclaim and enrich their lives.
# # #