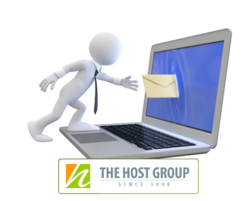 The Host Group was established in 1998 by a group of talented software professionals. The main motive of this organization is to provide web hosting and other associated services at highly competitive and attractive rates
(PRWEB) November 13, 2012
The Host Group this week announced the creation of 3 different hosting plans for small business and resellers. With all their web hosting plans, The Host Group can now deliver their services to those companies and clients who don't have a reliable team to host their commercial websites.
The Host Group is an internationally recognized web hosting provider custom designed to meet the needs of small and medium sized businesses. The company has been delivering five-star service to clients since 1998. Since then, thousands of people have chosen The Host Group to host their websites, and hundreds of resellers across the country have chosen them to dramatically improve their capabilities, and grow their businesses with 100% branded reseller hosting solutions.
Spokesperson of The Host Group Doug Davis explains, "Providing the best and effective hosting solutions has always been our top priority. Ever since we have started our web hosting services, we have done everything in our power to offer our clients all the modern features in hosting packages. As the technology has modernized over the years, we have also continued with our mission. We hope that with the upgraded choices in our offering, our company will be able to able to preserve our position on top of the web hosting service provider's list."
At The Host Group, none of the hosting plans require a contract. Customers can also purchase hosting for up to three years in advance. Unlike other providers, The Host Group recommends signing up for the least expensive and most popular Personal Plan. It's packed with features and it also includes the web's leading control panel – Cpanel. Each account also includes a full library of web hosting scripts and applications such as WordPress, Joomla, and Drupal that can be installed with a simple click of a button.
Qualified technicians are on stand-by 24/7 and happy to answer your questions when choose the hosting plan that's best for your website.
The Host Group was established in 1998 by a group of talented software professionals. The main motive of this organization is to provide web hosting and other associated services at highly competitive and attractive rates. With over ten years of exposure to the market, The Host Group has established themselves as a leader in the hosting industry, domestically and internationally
To find out more about services from The Host Group, simply visit http://www.thehostgroup.com