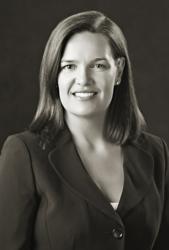 "I'm divorced with children and I have been a family law attorney for years. I've asked my clients, and taken from my own experiences to make a list of ways to make the holidays manageable."
Fresno, CA (PRWEB) November 14, 2012
Let's face it, the holidays are upon us and for those who are recently divorced, or in the midst of one, the holidays can be horribly depressing and stressful. Dealing with a broken home, time away from one's kids during what is supposed to be a happy occasion and the financial strain is daunting at best. This could be a sad and disappointing time for divorcing parents and their children, or it can be a manageable, even fun, time for all. It all depends on how they approach the challenge.
"I'm divorced with children myself and I have been a family law attorney for almost ten years. I've asked my clients, and taken from my own experience to make a short list of ways to make the holidays more manageable."
Here is what survivors of divorce propose for the holidays:
1. Give children the gift of good memories. Money will be tight. Emotions will be at the surface for the entire family. There may be times when parents want to break down and cry, curse the ex, or break something. These times may come during important moments such as family dinners, Christmas morning, or at an exchange. Parents must remember that the holidays only last about six weeks. They won't last forever and they will get through them. Divorcing parents must tell themselves that a moment of control or refrain could mean the difference between a good memory and a horrible one for their children.
2. Create new traditions. This is a good distraction from "what was" and a way to replace it with fun, meaningful and even happy new memories. A divorcing parent's life may have changed due to circumstances out of his or her control. They are urged to take control back and create new traditions that are theirs alone to enjoy with their children. Start the journey to a new future with new traditions.
3. Focus on immediate family. This is definitely not the time when one should worry about pleasing everyone. Parents are advised to hunker down, and focus on their kids and themselves. Avoid worrying so much about being everything to everyone this holiday season. This is a time in their life when they should focus on what they and their children need to be ok. If they try to please everyone, they'll end up empty when it comes to what they and their little ones need.
4. Strategically schedule therapy sessions with your therapist. Anticipate the difficulty. Don't underestimate how hard an exchange on Thanksgiving, or Christmas Eve will be. "It will be difficult, I can promise that…" says Erin Childs. "…So make sure to have strategically planned sessions with therapist to get them through those highly emotional moments when things could get out of control."
5. Focus on the future. There will be a temptation to live in the past during the holidays. Instead of living in the past that now doesn't exist, focus on the future. Avoid dwelling on what was and that is no more. Luckily, Christmas comes at the end of the year. A natural renewal occurs just days after Christmas and a new year begins. Divorcing parents must focus on the clean slate that is their future and the opportunity to build the life they have always wanted, with the benefit of lessons learned.
The holidays are difficult in the best of circumstances. But, going through a divorce, or being a recent divorcee can be extremely depressing and difficult in a time where one is expected to be festive. Divorcing parents are reminded that they are not alone. In fact, they are in very good company and just about everyone makes it through the challenge of these times. Hopefully, we have provided useful insight into this situation, and one day divorcing parents will be able to lend advice to another person in their shoes as they will have survived it too.
Erin Childs is a Certified Family Law Specialist with the State Bar of California Board of Legal Specialization who practices in Fresno, Madera, Kern and Kings Counties in the areas of divorce, collaborative law, child custody, child visitation, child support, spousal support, guardianships, juvenile dependency, adoptions and complex property division issues. Contact her at http://www.childslawoffice.com and erin(at)childslawoffice(dot)com for more information.